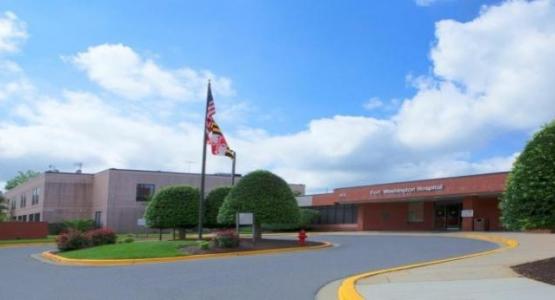 Fort Washington Medical Center to Join Adventist HealthCare in 2019
July 24, 2019 ∙ by vmbernard ∙ in Adventist HealthCare
Story by Adventist HealthCare and Fort Washington Medical Center Staff
Adventist HealthCare and Nexus Health/Fort Washington Medical Center announced today that they have signed a definitive agreement to have Fort Washington Medical Center, an acute-care hospital in Prince George's County, become part of Adventist HealthCare.  The transition should be complete this fall, pending state review.
Fort Washington Medical Center is a 37-bed hospital located just south of National Harbor in a growing section of the region. It cares for close to 40,000 patients a year in its emergency department and, like Adventist HealthCare, has a strong commitment to serving the needs of their community.
Given the changes in healthcare both nationally and in Maryland, joining Adventist HealthCare will allow Fort Washington Medical Center to expand its high-quality healthcare services in Prince George's County and overcome the challenges of operating as a standalone community hospital. Adventist HealthCare will invest $35 million over five years to help the Medical Center continue to meet the needs of the community.
"Bringing Fort Washington Medical Center into the Adventist HealthCare family provides opportunities to combine our shared missions of improving the health of Maryland residents," said Terry Forde, President & CEO of Adventist HealthCare. "Our organization has a long tradition of serving Prince George's County, and we look forward to strengthening the Medical Center's  presence in that part of the region through outpatient services, as well as expanded physician practices."
Adventist HealthCare, founded in 1907, serves patients throughout the Washington, D.C., region. The organization features a comprehensive spectrum of care including: two acute-care hospitals; a physical rehabilitation hospital with outpatient locations; physician practices; and services for mental health, home care, imaging and urgent care.  It is a regional leader in heart, stroke, physical rehabilitation, cancer, OB, and other medical specialty care.  On Aug. 25, its new Adventist HealthCare White Oak Medical Center will open just off Route 29 in Montgomery County, replacing the current Washington Adventist Hospital in Takoma Park.
"Joining Adventist HealthCare represents a major milestone in our longstanding mission to provide quality healthcare to our community," said Henry W. Mosley, chair of the board that oversees Fort Washington Medical Center. "We pledge a continued, shared commitment to healthcare innovation and look forward to building on our promise to our patients to create a model of care that improves choice, access and enhances the quality of care."
Adventist HealthCare and Fort Washington Medical Center will spend the next several months outlining strategic plans and determining how best to grow services and operations.