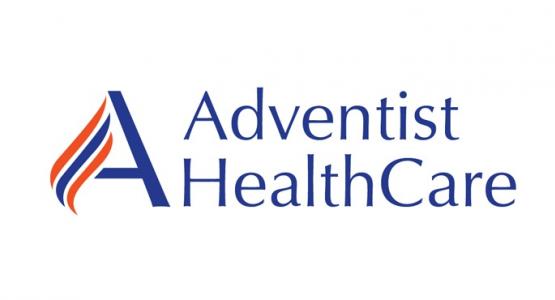 Adventist HealthCare Hospitals Earn National Recognition for Commitment to Quality Stroke Care
July 10, 2019 ∙ by Web Administrator ∙ in Adventist HealthCare, Health & Lifestyle
Story by Katie Solovey
Adventist HealthCare Shady Grove Medical Center and Adventist HealthCare Washington Adventist Hospital each recently received the American Heart Association/American Stroke Association's Get with The Guidelines® Stroke Gold Plus Quality Achievement Award with a Target: Stroke Honor Roll Elite Plus designation. The awards recognize the hospitals' ongoing commitment to ensuring stroke patients receive the most appropriate treatment according to nationally recognized, research-based guidelines. Shady Grove Medical Center and Washington Adventist Hospital earned awards by meeting seven quality measures for the diagnosis and treatment of stroke patients for 24 consecutive months or more. These measures track the proper use of medications and other stroke treatments, aligned with the most up-to-date, evidence-based guidelines. The goal is faster recovery and better long-term outcomes for stroke patients.
"Every member of our stroke team is dedicated to giving our patients quick, lifesaving care," said Perry Smith, MD, Stroke Medical Director for Shady Grove. "We are thrilled that the American Heart Association/American Stroke Association has recognized our work with their highest honor for the last five years."
Dr. Smith noted the recognition comes at an exciting time for Shady Grove, which this month expanded its stroke care technology. "With the addition of our new biplane imaging system, we now have the ability to offer endovascular interventions for our patients with stroke. We are excited to bring this technology to our community and take our stroke program to the next level."
Both hospitals also received the association's Target: Stroke Honor Roll Elite Plus award. To qualify for this recognition, hospitals must meet quality measures developed to reduce the time between the patient's arrival at the hospital and treatment with the clot-buster tissue plasminogen activator, or tPA, the only drug approved by the U.S. Food and Drug Administration to treat ischemic stroke.
"This recognition from the American Heart Association speaks to Washington Adventist Hospital's dedication to continually improving stroke care for our patients so that they receive the best, fastest treatment possible to save lives and prevent serious brain damage," said Daisy Bui, MD, a neurologist and medical director of the Stroke Program.
According to the American Heart Association/American Stroke Association, stroke is the No. 5 cause of death and a leading cause of adult disability in the United States. On average, someone in the U.S. suffers a stroke every 40 seconds and nearly 795,000 people suffer a new or recurrent stroke each year.