The Stewardship of Health and Healing
July 13, 2018 ∙ by rbacchus ∙ in Adventist HealthCare, Editorials
Editorial by Terry Forde
The biblical prophet Jeremiah wrote, "Behold, I will bring [the city] health and cure, and I will heal them" (Jeremiah 33:6) to remind people of God's promise that still brings us hope today.
As I have the opportunity to talk with members of our Adventist HealthCare team, people will often tell me stories. Some of the stories are funny; some are quite serious. And some of them are so filled with joy that they make everything we do feel important and significant.
These stories are the powerful culture-shaping experiences that we share with one another because they give meaning and shape to our work. They help explain who we are.
Some of the stories have happy endings describing cures, but some stories simply focus on how we work together with patients and their families to confront the challenges they face as a result of an accident or disease.
I think all of these stories embody our value of stewardship. Our stewardship of the time, talents, training, resources and opportunities to serve are at the very heart of our mission and our calling. Individually and together, we strive for the best outcomes, the highest standards and the most favorable results to bring healing to the community we serve.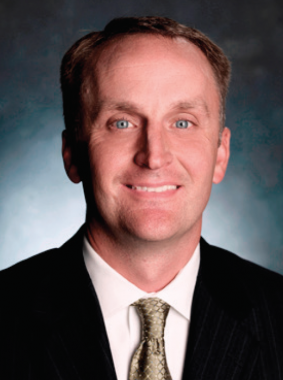 In fact, we believe that when we act as responsible stewards of all that is entrusted to us, we are aligning ourselves with the spirit of grace and abundance found in the heart of God. Accordingly, when we extend our hands, we aspire to be the channel God works through to bring health and hope to life, because we remember that God said in Exodus 15:26, "I am the Lord, who heals you."
Terry Forde serves as president and CEO of Adventist HealthCare