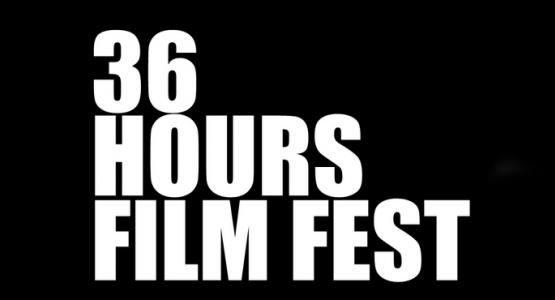 Spencerville Adventist Academy Students Participate in 36-Hour Film Festival
March 14, 2018 ∙ by vmbernard ∙ in Chesapeake Conference, Education
Story by Heidi Wetmore
Students from the Spencerville Adventist Academy (SAA) broadcast journalism class recently participated in a 36-hour film festival. Julio Munoz, associate director for Communication at the North American Division and director of the SONscreen Film Festival, along with Emily Mastrapa, a local lmmaker and Spencerville alumna, served as festival mentors.
Each lm had to incorporate the same prop, charac- ter and line of dialogue. "Giving constraints to student lmmakers empowers their creativity," shares Robert Martinez, organizer and broadcast journalism teacher.
"It was such a fascinating experience exploring the same obstacles as professional lmmakers and nding solutions," says sophomore Lindsey Gispert. "We learned the salience of teamwork, time management and using each other's strengths to collectively create something we were proud of."
Next year Martinez hopes to open the lm festival to local Adventist schools. Visit spaac.net to see more excerpts from the film festival and films.