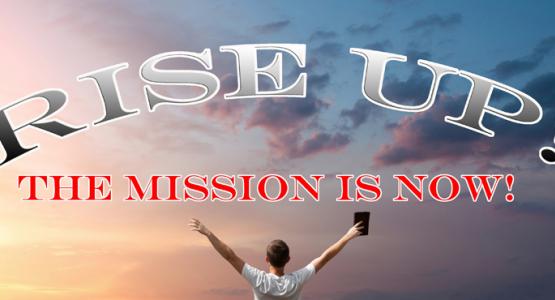 Mountain View Conference Hosts "Rise UP! The Mission is Now!" Camp Meeting
May 09, 2018 ∙ by vmbernard ∙ in Mountain View Conference
Attend Mountain View Conference's Camp Meeting June 15-23 at Valley Vista Adventist Center in Huttonsville, W.Va. For more information visit mtviewconf.org. (Some meetings will be livestreamed at http://elsa.independentproductions.info:8000/index.html?sid=1.)
First Weekend Speaker
Mike Tucker is the speaker/director for Faith For Today Television and host of the award-winning program, Lifestyle Magazine. He also conducts "Mad About You" marriage seminars and transformational seminars around the world. Tucker has devoted his life to ministry, serving as a pastor, counselor and many other positions, and has authored several books. In his most recent book, Tears to Joy, he shares his journey of grief after losing Gayle, his wife and ministry partner of 40 years.
Second Weekend Speaker
John Bradshaw's journey to Christian ministry began with a career in broadcasting, working as a radio DJ in his home country of New Zealand before his life took a decided turn. After reading The Great Controversy, Bradshaw accepted Jesus as His personal Savior and was baptized in London, England. He has been a local church pastor and evangelist, and since January 2011 has served as the speaker/director of It Is Written.
Presenters
"The Mission," 6:30 a.m.
Jonathan Martin is a full-time follower of Jesus, committed to helping people discover a deep, passionate and kinetic relationship with Him. Pastoring in the Florida Conference for the last seven years, he is currently the young adult and family life pastor of the Markham Woods church in Longwood, Fla.
"Secrets and Mysteries of the Lost Ark," 9:30 a.m.
Jim Hoffer retired in 2010 from 46 years of pastoral and departmental service in Ohio, Uruguay, Brazil, Michigan and Maryland. His articles and poetry have been published in various periodicals. He is the author of the North American Division offertory readings for 2018 and 2019.
"Life at Its Best," 11 a.m. and "Reversing Killer Diseases," 4 p.m.
Hans Diehl is the founder of the Lifestyle Medicine Institute in Loma Linda, Calif., and the clinical professor of preventive medicine at Loma Linda University's School of Medicine. The clinical results of his pioneering efforts as a Complete Health Improvement Project (CHIP) lifestyle interventionist have been published in more than 45 medical journals.
"Reviving Your Church through Personal Evangelism," 2:30 p.m.
Jeff Blumenberg has been with It Is Written for seven years and serves as the associate trust director. He started his career with Loma Linda Foods in Atlanta
and has served in the Indiana Conference as a literature evangelist and assistant publishing director. He also worked at the Review and Herald Publishing Association (Md.). He has given numerous seminars on nance and estate planning.