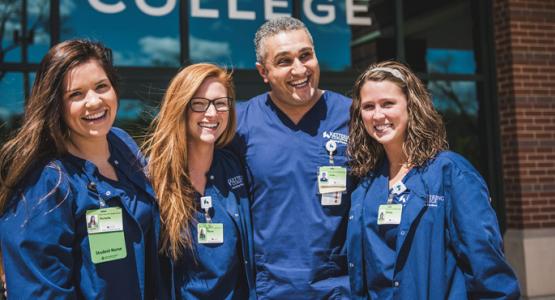 Kettering College Division of Nursing Adds Start Term and Enters International Partnership to Accommodate Growth
December 06, 2018 ∙ by vmbernard ∙ in Kettering College, Ohio Conference
Story by Lauren Brooks
Kettering College recently announced two changes to the Division of Nursing, allowing for more opportunities for students.
Beginning in January 2020, the Division of Nursing will offer an additional admission entry point into the program for students who have completed their prerequisites. This means prospective students can choose between a fall or winter semester start term, which allows a 26 percent increase from 95 to 120 students across both cohorts.
"We recognized the growing need for more student nurses in response to the greater rate of retirement from the profession in contrast to recruitment, the aging of baby boomers, and the expansion of the scope of practice for nurses," explains Deleise Wilson, director of the Division of Nursing at Kettering College. "This change will not only increase how many nursing students we enroll each year, but it will also facilitate a smaller faculty to student ratio and increase the flexibility of available program courses."
Kettering College also announced an international partnership with Burman University in Lacombe, Alberta, Canada. This partnership provides the opportunity for Burman University students to obtain a Bachelor of Science in Nursing (BSN) degree at Kettering College. Students will begin their degree for their first three semesters at Burman and then finish their degree at Kettering College for their final two years.
"We're thrilled about this new international partnership between Kettering College and Burman University," said Kettering College President Nate Brandstater. "Kettering College continues to look for innovative ways that create unique opportunities for students to earn a healthcare degree, which also opens the door for future employment at Kettering Adventist Healthcare."
Students interested in applying for either the fall or winter nursing cohort should visit kc.edu/apply or contact the Kettering College admission department at admissions@kc.edu.