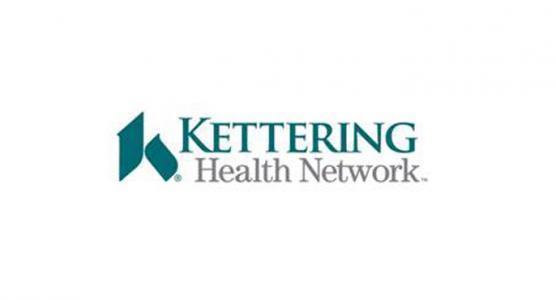 Kettering Medical Center Respiratory Therapist Receives State Award
August 31, 2017 ∙ by rbacchus ∙ in Kettering Health
Story by Kettering Adventist HealthCare
John Hutsell, a critical care specialist at Kettering Medical Center in Ohio, has been named the Ohio Society for Respiratory Care's Practitioner of the Year for Adult Acute Care. He was chosen for this statewide recognition from among 8,000 therapists.
The award recognizes respiratory care practitioners who exhibit leadership and team-building skills, mentor others, have clinical experience, and are involved in their communities.
Hutsell was nominated by Diane Westhafer, manager of respiratory care at Kettering Medical Center. "One of the qualities that make John outstanding is his approach to team work, promoting caring collaboration and communication with physicians, residents, nurses and fellow therapists to provide the very best care for each patient," Westhafer says. "John consistently connects with nurse managers, unit nurses and fellow therapists working in each of our intensive care units to better understand the needs for education and improvement of patient experience."
"We are so proud of John for receiving this prestigious honor," says Jarrod McNaughton, president of Kettering Medical Center. "John embodies Kettering Health Network's commitment to providing exceptional care to each patient, and he regularly inspires his team to perform at their best."  
Kettering Adventist HealthCare is a not-for-profit network of eight hospitals, 10 emergency departments and 120 outpatient facilities serving southwest Ohio. The network's hospitals are Kettering, Grandview, Sycamore, Southview, Greene Memorial, Soin, Fort Hamilton and Kettering Behavioral Medicine. Kettering College, a division of Kettering Medical Center, is a fully accredited college that specializes in health science education. Kettering Adventist HealthCare is recognized as one of the 2017 Truven Health Analytics 15 Top Health Systems in the U.S. For more information, visit www.ketteringhealth.org.