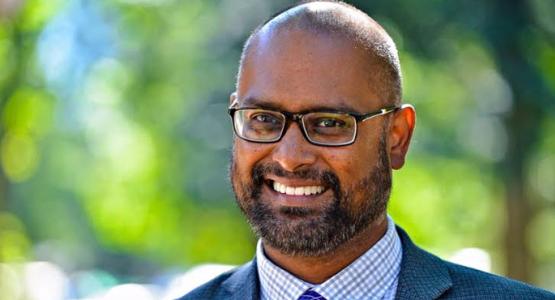 WGTS 91.9 Welcomes New Chaplain
May 13, 2016 ∙ by vmbernard ∙ in Columbia Union News
Story by Jerry Woods, WGTS
WGTS 91.9 is pleased to welcome Pastor Kumar Dixit to the position of chaplain at the radio station and media ministry. "I feel privileged to join the WGTS 91.9 radio team," says Dixit. Before moving to Canada three years ago, Dixit had lived in Maryland and had been a WGTS 91.9 listener for 20 years.
WGTS 91.9 extended its ministry about 12 years ago to include an active chaplain's program directed by Terry Johnsson, pastor and former White House Honor Guard member. This department oversees an active prayer network called PrayerWorks!, holds a regular outreach worship service called Gateway Fellowship, does Live Night with WGTS 91.9's Gateway Band at local venues, partners with local churches and conducts Night of Hope, a free evening featuring a Christian artist and a speaker. "I'm eager to build on the momentum that has been created," says Dixit.
Dixit is looking forward to working with the team to do even more to impact the Washington, D.C., community. "The station has developed a deep and personal connection with listeners who are ready to be mobilized to make a difference in their communities," he says.
He will be joining the team in August, leaving his current position as ministerial director of the British Columbia Conference in Vancouver, British Columbia, Canada. He has also been the senior pastor for the Oakridge Adventist Church, also in Vancouver. "We are excited to welcome Kumar with his energy, knowledge of D.C. and love for God," says Kevin Krueger, general manager.
Dixit received a doctorate in ministry with an emphasis in leadership excellence from Wesley Theological Seminary in Washington, D.C. For many years, Dixit has combined his ministry background with media ventures, having run his own marketing business and teaching classes in communications, marketing and theology. He and his wife, Rajinie, a speech-language pathologist, have three children.