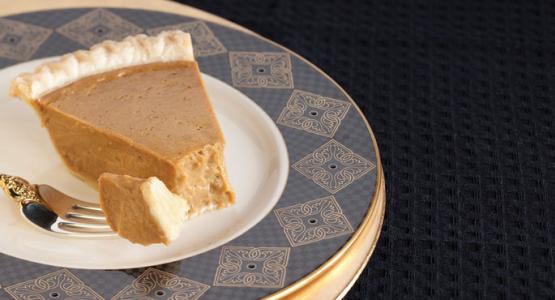 Try These Healthy Holiday Recipes
October 27, 2016 ∙ by vmbernard ∙ in Health & Lifestyle, This Month's Issue
Thanksgiving and Christmas meals don't have to be full of fat and sugar. Try these healthy, hearty vegetarian recipes from chef Clara Iuliano, first published in the 2012 Visitor calendar.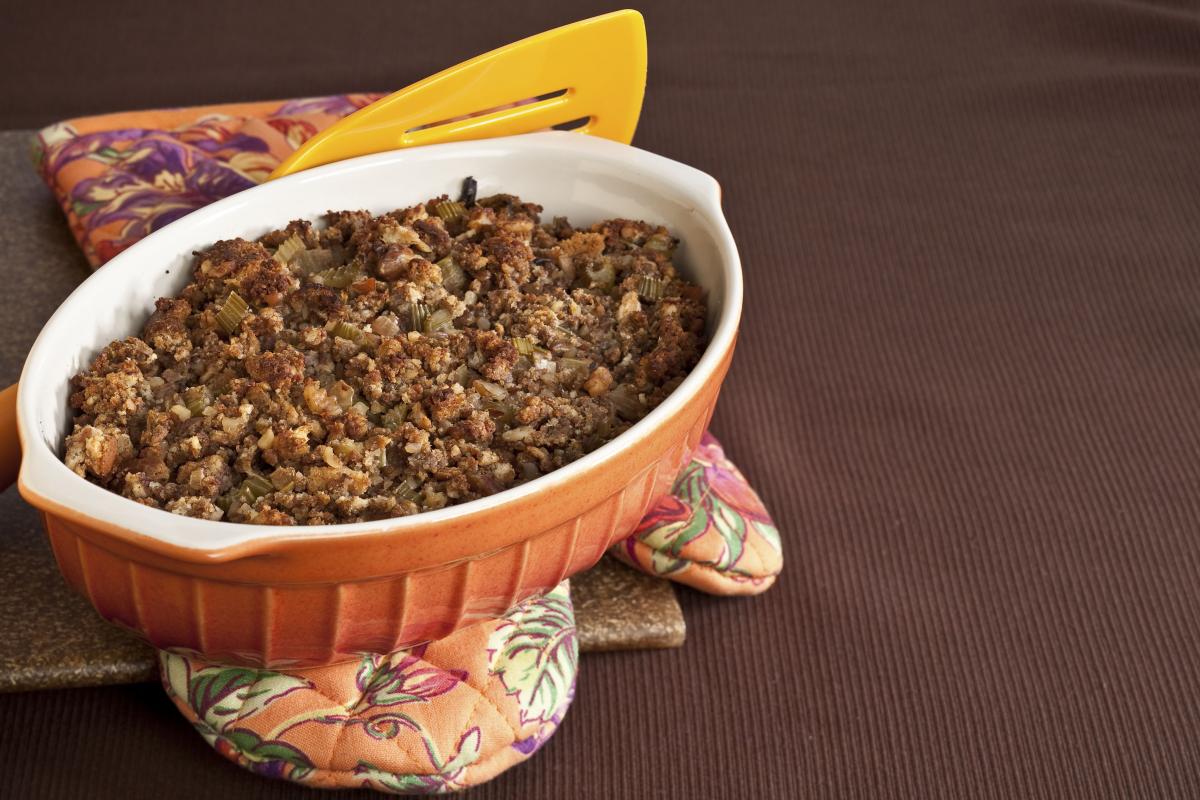 Nutty Harvest Loaf
2 c chopped onions
3 c chopped celery
1 lb extra firm, water-packed tofu
½ c reduced fat mayonnaise or Nayonaise
¼ c reduced sodium soy sauce
1 ½ tsp sage
1 tsp onion powder
4 ½ c organic herb stuffing (e.g., Arrowhead Mills)
2/3 c chopped walnuts
2/3 c chopped pecans
First cold-press extra virgin olive oil for sautéing
Sauté the onions and celery in the oil.
Drain and mash the tofu.
In a bowl, stir all other ingredients together.
Pour into a 9- by 13-inch glass baking dish.
Cover and bake at 350º for 30 minutes.
Uncover and bake for another 30 minutes.
Serves 6, about 2 cups. Per serving: 420 calories, 24 g fat, 743 mg sodium, 38.5 g carbohydrates, 7.7 g fiber, 16.2 g protein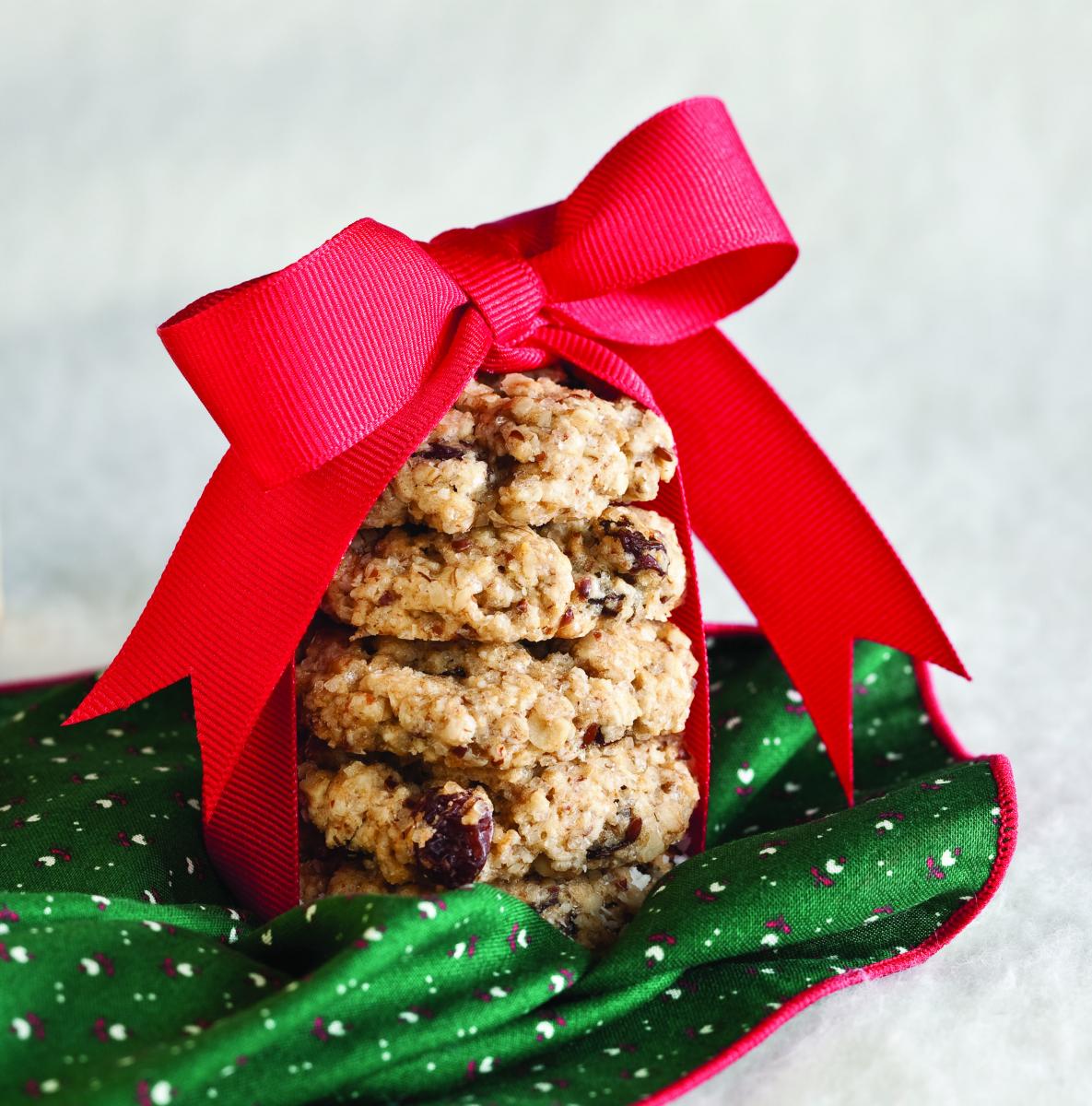 Oatmeal Cookies
1/3 c soymilk
2 tbs ground flax
2/3 c brown or date sugar
1/3 c oil
1 tsp vanilla
3/4 c whole-wheat pastry flour
½ tsp cinnamon
2 tsp baking powder (optional)
1/4 tsp salt
1 ½ c quick oats
½ c raisins
Preheat the oven to 350º.
Combine the milk, oil and vanilla.
In a separate bowl, mix together the flax, flour, oats, salt, baking powder, sugar and raisins.
Combine the wet and dry ingredients.
Drop about 1 tablespoon of dough on a parchment paper-lined baking sheet and bake for 10-12 minutes.
Serves 12, 2 cookies. Per serving: 135 calories, 7.4 g fat, 55 mg sodium, 14.7 g carbohydrates, 2.2 g fiber, 2.6 g protein
Pumpkin Pie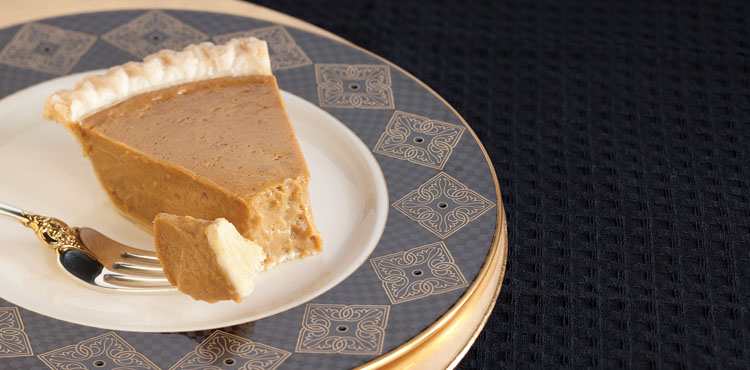 15 oz can pumpkin puree
12 oz silken, extra firm tofu
1 c Turbinado sugar
½ tsp salt
1 ½ tsp cinnamon
½ tsp ginger powder
¼ tsp nutmeg
1/8 tsp ground cloves
1 tsp vanilla
3 tbs cornstarch
9-inch, pre-made whole wheat pie crust
Preheat the oven to 350º.
Put all of the ingredients in a blender and blend on high until smooth and creamy.
Pour the mixture into the crust and bake for 40-50 minutes, until the filling around the crust edge is set. (Note: The pie will firm up. The texture is best when cooled overnight.)
Serves 8. Per slice: 245 calories, 9 g fat, 282 mg sodium, 36 g carbohydrates, 2 g fiber, 4 g protein