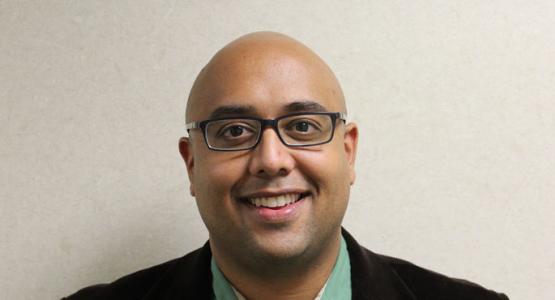 New Staff Joins Visitor Team
October 26, 2016 ∙ by vmbernard ∙ in Columbia Union News
Story by Visitor Staff
Ricardo Bacchus (pictured) joined the Visitor staff this week. Bacchus will serve as assistant director of the Columbia Union Conference Communication Department and assistant Visitor editor, coordinating and editing the conference and academy newsletters in each issue. He previously worked at the General Conference, helping to coordinate and edit Elder's Digest and Collegiate Quarterly.
"Ricardo brings several welcome skills that will help continue our strong, intentional focus on gathering, editing, preparing and sharing news and information in real time. He loves editing and social media, has an eye for detail and enjoys discussing the proper use of a comma, which means he will fit right in with our team," says Celeste Ryan Blyden, Visitor editor/publisher.
In September Blyden re-assumed editorship of the Visitor. V. Michelle Bernard, who has been on the Visitor team for three years, will now serve as the News, Features and Online Editor, and continue managing social media for Visitor platforms.