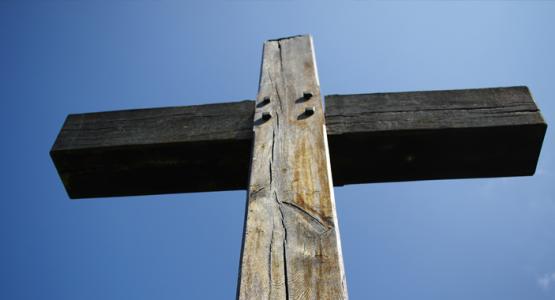 Editorial: Make This Easter Different
March 24, 2016 ∙ by vmbernard ∙ in Potomac Conference, Perspectives
Editorial by Pastor Dean Waterman
Easter is one of two times in a year where people who haven't been in church the rest of the year will finally attend. Universally, the Christian world pauses to reflect on Christ's death and resurrection, and what it means to us. Then, predictably, we pick up on Monday, pursuing our primary interest in life, and allow Easter to be seen in the rear-view mirror of lost priorities.
This year make it different. Stop, reflect and rejoice on what Christ's death really means to you. It's a new start, a death to a life of sin, and renewal in Christ, for "when you were dead in your sins … God made you alive with Christ!" (Col. 2:13) That is the power of the cross. Reflect on it, celebrate it, and praise God for the cross and Christ's sacrifice for you. He deemed you're worth the price Jesus paid, and He believes you're worth it for eternity.
As a side note, take the opportunity this weekend provides to share God's love with someone you know. If it's just a conversation, great. Perhaps it's an invite to CRC this weekend or, even more radical, attending with someone at their church Sunday morning. Use the opportunity Easter provides to have conversations and connections with eternal consequences.
Have a blessed Easter!
Pastor Dean Waterman