Columbia Union Distributes $211K to Homeland Mission Projects
April 19, 2012 ∙ by cwhittingham ∙ in Columbia Union News
Story by Visitor Staff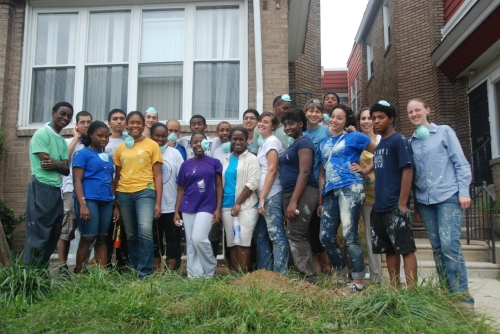 "The territory that comprises our great union is best viewed as a mission field that God has called us to reach," says Frank Bondurant, Columbia Union Conference vice president for Ministries Development. "Accordingly one of the fundamental core values for our next quinquennium is to 'impact our communities by revealing the love of Christ, sharing the distinct Adventist message and inviting people to accept Christ as their Savior.'"
In support of this effort, the Columbia Union is partnering with local conferences to designate $211,000 for more than 10 local projects and ministries. Some of the projects include:
• Life Skills Academy –a youth program from the First church of Montclair, N.J. Church members work with at-risk teens and teach them leadership skills and equip them with practical skills for independence.
• Atkinson House—a ministry for homeless men located in Coatesville, Pa., which provides them with meals, lodging and job placement assistance
• Baby Blessing Project—a ministry providing resources to assist teen and young adult parents led by the Metropolitan church in Hyattsville, Md. The program assists young parents in the physical, social, emotional and spiritual development of their children.
• Salisbury University—a public campus ministry for young adults on Maryland's Eastern Shore.
• Church Planting Projects in Appomattox, Va.; Cleveland, Ohio; Teays Valley, W.Va., Westminster, Md.; Highstown, N.J., Bayonne, N.J.; and Kearny, N.J.
• Charleston, W.Va. – Local church revitalization and a citywide evangelistic initiative
• REACH Philadelphia—a program that engages youth and young adults in literature evangelism and local church leadership. This year they will focus on planting a church in Philadelphia.
• Mission to the Many – a Pennsylvania Conference initiative that includes the recruiting and training of young adults to serve as local missionaries in two local companies
• Community Praise Center – a multi-site campus project for this Alexandria, Va., based church with an eye on placing the first branch in Leesburg
• The Lynchburg Virginia Prison Ministry pilot program, which features a video conferencing visitation center to assist inmate family members
For more information on these projects or on how you too can 'experience the mission' contact Frank Bondurant at fbondurant@columbiaunion.net