Beltsville Church Opens Social Services Branch Office for Prince George's County
September 06, 2012 ∙ by cwhittingham ∙ in Potomac Conference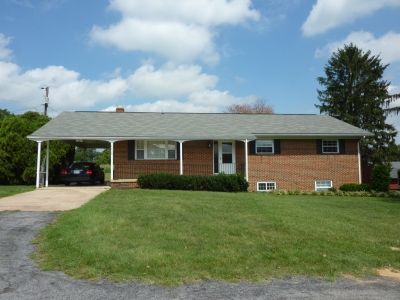 Story by Beltsville Church Staff
For many years, the building directly behind Potomac Conference's Beltsville (Md.) church served as a parsonage. But on Tuesday, September 4, the building became a branch office of the Prince George's County Department of Social Services. The office, located in the Adventist Community Services house at 4220 Ammendale Road, will offer emergency temporary cash assistance, food stamps and medical assistance.
"Our church wants to serve our community. Having an office at our site will be a useful benefit to the residents in this part of Prince George's County," explains Glenn Holland, the church's associate pastor and advocate for organizing this ministry. "Traffic, long lines and the distance to the Hyattsville office have created substantial barriers to services in this part of the county. More importantly, this service allows us to be positioned to form relationships with people in need near our church, which goes far beyond simply opening our doors to a government agency."
Church volunteers provide services such as crisis counseling, budgeting assistance, as well as resume and job search assistance. A staff member from the county is also providing services access and information link training to several Beltsville members. This training allows members to assist people using secure online forms, bypassing the need to see a live agent.
In the future, Holland says they plan to provide a food pantry, a public computer lab, after school tutoring, temporary emergency housing for crisis situations and classes for English as a second language.
Photo: The Beltsville (Md.) church has converted a former parsonage into a branch office of the Prince George's County Department of Social Services.