Adventist WholeHealth Plays Pivotal Role in Parish Nurse Training
November 30, 2011 ∙ by cmckenzie ∙ in Pennsylvania Conference, Health & Lifestyle
Story by Joyce Christman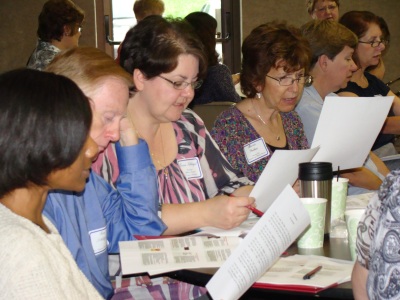 Pennsylvania Conference's Adventist WholeHealth Network (AWHN) leaders served an integral role in the yearlong planning and preparation for the recent Central Pennsylvania Parish Nursing Conference held in Landisville. More than 150 interfaith parish nurses and sponsors from Pennsylvania, Maryland, Virginia and New Jersey attended. "Parish Nursing and Health Ministries: Looking to the Future" was the conference's theme. It featured keynote speaker Verna B. Carson, PhD, and four breakout workshops. The Pennsylvania Conference and AWHN were two of the event sponsors, and the conference's book and health food store and AWHN set up booths.
AWHN now serves as the coordinating organization for this interfaith group of about 75 parish nurses in Berks County. This year AWHN also became a full educational partner of the International Parish Nurse Resource Center, the professional organization that developed the internationally recognized, specialized training for faith community (parish) nurses. AWHN is the only organization certified to offer parish nurse training in Berks County, and AWHN offered the course for the first time this fall with plans to make it available annually.
A parish nurse is a registered nurse who has received further specialized training in supporting the physical, emotional and spiritual wellness of his/her congregational members and surrounding community. For more information, visit awhn.org or contact Chaplain Joyce Christman, Congregational Ministries coordinator, at (610) 685-9900,
An attendee visits the Adventist Whole Health Network booth.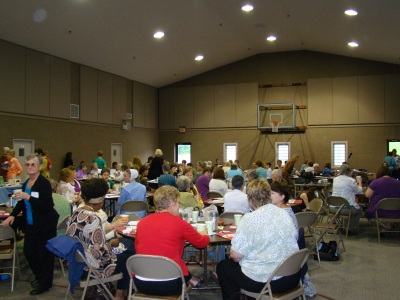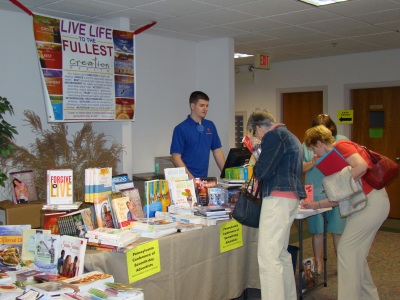 The local book and health food store also set up a booth during the conference.