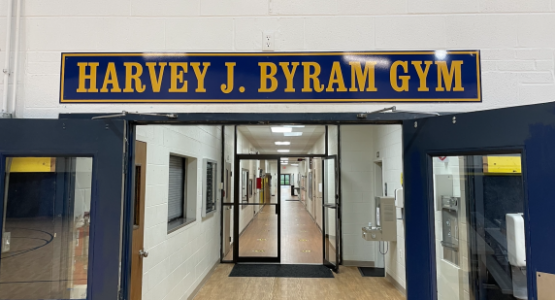 Former Highland View Academy Principal Honored at Alumni Weekend
July 13, 2021 ∙ by rbacchus ∙ in Chesapeake Conference, Education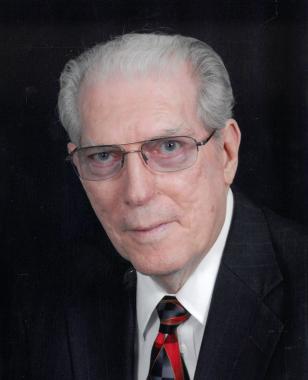 Story by Andrew S. Lay
During Alumni Weekend 2021, Highland View Academy (HVA) renamed their gymnasium in honor of Harvey J. Byram, principal from 1980–1987, who worked
tirelessly to build up the HVA campus and begin the varsity athletic programs at the school.
Byram raised money to build the library and science wing of the classroom building, the E & I Barr building that houses the cafeteria and music departments, and the DeHaan Hall and Hartle Hall dormitories.
Through his leadership, Byram began the varsity team sports programs for basketball, soccer and volleyball at HVA. He understood the importance of team building, getting along with different types of people and the character building that occurs through varsity sports.
The construction of the physical facilities, in addition to increasing health programs, impacted the more than 200 students who flocked to HVA in the mid-1980s for their Seventh-day Adventist Christian education. Before his passing, former teacher Charles Myers shared that, during the summer, each teacher was handed a list of about 20 future student names to contact and help the administration to recruit for the school. This, along with enhancing Campus Ministries, music, math and science programs (later named STEM) helped increase enthusiasm for an Adventist high school education.
Byram's legacy will continue to influence the campus, as students play Tartan varsity sports, join the HVA Aerials gymnastic team and participate in other campus programs that educate them spiritually, mentally, physically and socially.
Follow the HVA Aerials on Instagram at @hva_aerials or view their most recent YouTube video at youtube.com/watch?v=aGpGaTnrfCM. For more information about Adventist education offered at HVA, visit highlandviewacademy.com.