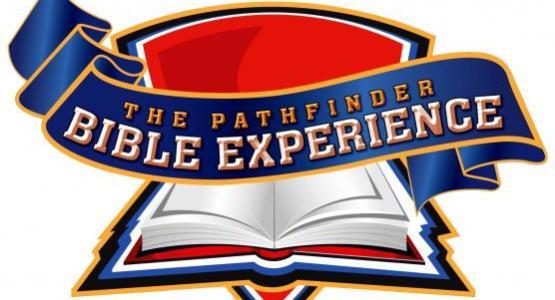 Columbia Union to Host Virtual Pathfinder Bible Experience
April 09, 2020 ∙ by vmbernard ∙ in Columbia Union News
Story by V. Michelle Bernard
This Sabbath, 12 of the 23 eligible teams from around the Columbia Union Conference will participate in a virtual union-level Pathfinder Bible Experience (PBE), testing participants on the books of Ezra, Nehemiah, Hosea, Amos, Jonah and Micah. The event, originally scheduled for March 21 at New Jersey Conference's Tranquility Valley Retreat Center in Tranquility, was temporarily postponed due to safety concerns relating to the coronavirus outbreak.
The online event will now take place on Zoom. The results will be broadcast Sunday, April 12 at 5 p.m., on the Columbia Union Visitor YouTube page.
Pathfinders involved in the event have been studying since at least August or September of 2019, says unionwide event coordinator Sherilyn O'Ffill, adding that each team member basically memorized six or more chapters of the Bible for the event.
"Their goal when they start each fall is to get to the division level (the fourth level). Teams that do not qualify for the next level of testing are always disappointed, but they understand that it is because they didn't answer enough (at least 90 percent) of the questions correctly. They generally take ownership of that and vow to study more next year," O'Ffill adds, noting that it was also hard when they qualified for the union-level event only for it to be seemingly cancelled because of the coronavirus.
"Some teams just gave up and stopped studying, but others have found ways to continue to study together. They are excited for the opportunity to complete the tests, even though it will not be the same."
O'Ffill adds that the event allows Pathfinders to "maintain a sense of connectedness to others like themselves and a sense of completion that they have challenged themselves with completing all the levels of testing they as a team have qualified for. This is more important for those for whom this is their last year in PBE (due to age restrictions) but important for all the teams and coaches who have hung in there and are participating this weekend."
The following teams are participating:
Alleghany East Conference
Genesis Jaguars – Team 1
Genesis Jaguars – Team A
Chesapeake
Atholton Faithblazers
Spencerville Polar Bears – Team 1
Washington Ghanaian
Potomac
Beltsville Broncos – Gatekeepers
Beltsville Broncos – Stewards
CPC Panthers – Faithful Followers
CPC Panthers – Humble Walkers
CPC Panthers – Watchmen
Leesburg Soaring Eagles – Restorers
Vienna Stars – Light of the World
The following teams qualified to participate, but have chosen not to:
New Jersey Conference
Lake Nelson Piscataway Eagles – Faithful
Lake Nelson Piscataway Eagles – Fearless
New Brunswick – Joshua
Filipino English – Polaris
Mountain View
Frostburg Indians
Allegheny East
Genesis Jaguars – Team 1
Genesis Jaguars – Team A
Community Falcons – Team Blue
Ohio
Akron Crusaders
Prince of Peace Ghanaian – Team A
Prince of Peace Ghanaian – Team B
Pennsylvania
Bethlehem Eastern Trumpets – Glory
Bethlehem Eastern Trumpets – Warriors
Philadelphia Boulevard Heaven Bound – Team A
Potomac
Beltsville Broncos – Gatekeepers
Beltsville Broncos – Stewards
Community Praise Church (CPC) Panthers – Faithful Followers
CPC Panthers – Humble Walkers
CPC Panthers – Watchmen
Fredericksburg Patriots Messengers – A
Fredericksburg Patriots Messengers – B
Leesburg Soaring Eagles – Restorers
Related Articles and Resources