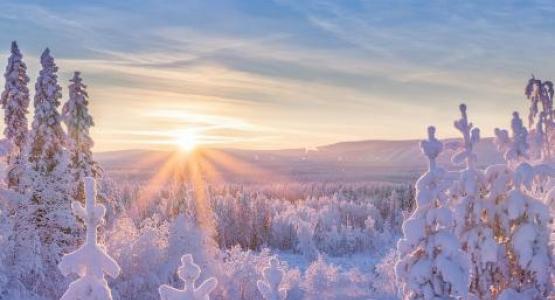 January 23, 2021: Hope in Him
December 29, 2020 ∙ by hdecena ∙ in Year of the Bible
"This I call to mind and therefore I have hope. The steadfast love of the Lord never ceases. His mercies never come to an end. They are new every morning. Great is Your faithfulness. The Lord is my portion ... therefore I have hope in Him" (Lam. 3:22–24, RSV, adapted).
My first recollection of Jeremiah's words came as a 19-year-old. It opened my eyes to the many mercies God brings into my life on a daily basis. That was true when I studied abroad as a college sophomore, and true four years later when my father died at 59. It's been true throughout my life.
Jeremiah's words were born during a time of national and personal crisis, when all hope seemed to have disappeared. His words mean even more to me now during my own personal health crisis. God has had a way to help me see His faithfulness every day.
Sometimes I wonder if my ministry has had any lasting impact. And then, at just the right moment, I receive a phone call, a card, an email or a text from an old friend or former church member who shares how God worked through me to lead them to Christ, nurture their relationship with Him or give leadership to their congregation.
God is good, loving and faithful. That is why I have hope in Him. Many of us go through our own times of crises, whether it be health, financial or family issues. That's when we most need to recall God's faithfulness to us.
Dear God, may Jeremiah's words, which gave birth to a well-loved hymn, inspire us to have hope in Your faithfulness by opening our hearts and eyes to see Your daily mercies. Amen.
At time of press, Rob Vandeman had recently announced his plans to retire from the Columbia Union Conference after nearly 50 years as a pastor and administrator.
Join the Journey 
To help you dig deeper into God's Holy Word this year, we're offering:
Every Month—This calendar, themed "Words of Life," coincides with the devotional book and videos. It features a biblical topic and verse each month, with additional passages for further exploration, study and ideas on how to apply the concepts in your daily life.