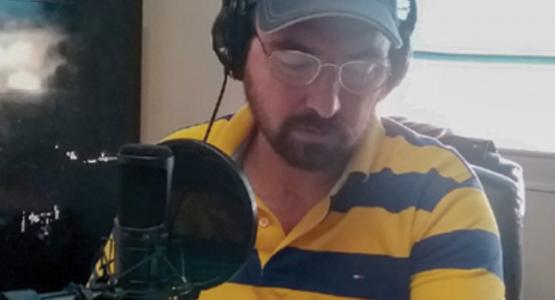 Delmarva Pastor Shares Gospel on the Radio
April 05, 2017 ∙ by vmbernard ∙ in Chesapeake Conference, This Month's Issue
Story by Samantha Young
Anibal Santeliz, pastor at the Cornerstone, Parksley Spanish and Pocomoke churches on the Delmarva Peninsula, is excited about a new one-hour weekly radio program he hosts in his community.
"When I came to work on the Eastern Shore, the wife of one of my members who works at a local radio station mentioned that we should have a [religious] program," says Santeliz. Later another employee at the radio station suggested the same thing.
"I knew we did not have a budget for it, so I prayed and asked a couple of new friends for help," Santeliz shares. "Miraculously, one agreed to sponsor the project." Now every Sunday at 8 a.m., Santeliz teaches Bible topics live on La Fabulosa 95.5 FM, a local Hispanic radio station. He says he dreams of one day hosting an English program, too.
Read and share these stories from the April Visitor: