July/August 2018 Feature: Missionary at Motel 6
July 03, 2018 ∙ by vmbernard ∙ in Chesapeake Conference, This Month's Issue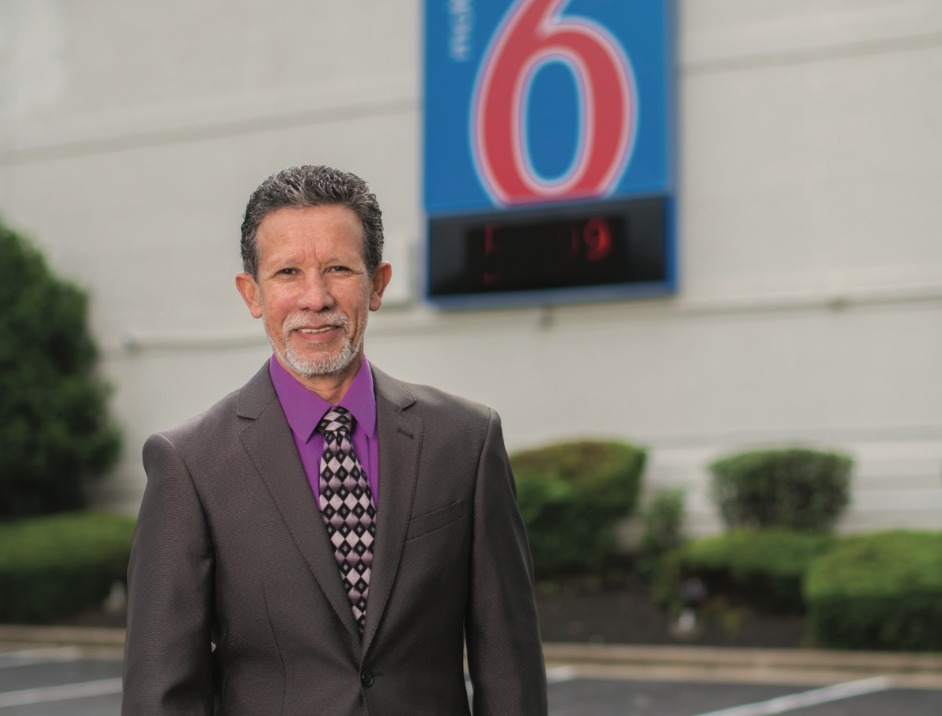 Story by Andre Hastick
Elmer Herrera and his family moved to Frederick, Md., in the early 2000s. He and his wife, Olivia, had already helped to establish churches in Hyattsville and Laurel, Md., and were eager to do it again near their new home.
They joined a small group that eventually emerged as the Frederick Hispanic church. But Elmer, who runs a small painting business, says the church was too far from the Hispanic community and wanted to start another group.
The Herreras and three other Seventh-day Adventists launched what is now the Frederick Canaan Spanish church, which originally met in an apartment every Sabbath and Wednesday. The group grew so large they needed a bigger place. "We started to pray for guidance. After much research, the only door that opened was to rent one of the conference rooms at the local Motel 6," says Elmer.
On Sabbath mornings for the past two years, Elmer and a group of about 30 transform a conference room into a worship space at the Motel 6 on W. Patrick Street. The location is close to Frederick's "Golden Mile" of businesses, and provides more direct access to
the Hispanic community than other Adventist churches in the Frederick area that could be rented, says Elmer.
Actively participating in community events, like the annual Frederick Hispanic Festival, and practicing friendship evangelism with neighbors has helped boost church attendance. While the location is ideal for reaching the residents, this unconventional house of worship comes with some drawbacks. Sometimes people hold parties next to the rented worship space, or other organizations rent out every room, leaving the church without a place to worship or fellowship that week.
These challenging obstacles have left the group in search of a more ideal and permanent meeting place. "We'll be there until God opens another door," says Herrera, who adds, "The most important thing that can happen to a human is getting to know somebody, having Bible studies with them, and watching them grow and get baptized. I wouldn't change that for anything else."