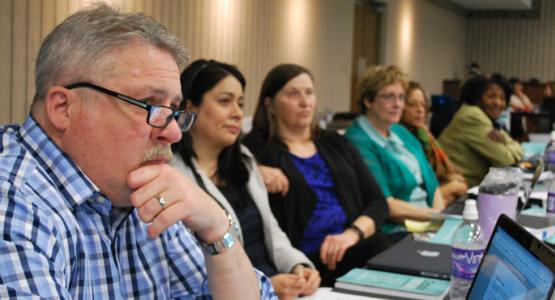 Columbia Union Education Administrators Gather
March 02, 2017 ∙ by vmbernard ∙ in Columbia Union News, Education
Story by V. Michelle Bernard
This week teachers and education administrators gathered at the Columbia Union Conference headquarters in Columbia, Md., for training and planning. On Monday and Tuesday the Curriculum Committee members participated in training for the Encounter Bible Curriculum that will be implemented in all elementary and high schools across the union by the 2018/2019 school year.
Jea
nne Marie Garcia (pictured left), vice principal of Potomac Conference's Beltsville Adventist School in Beltsville, Md., participated in the training. "I'm excited about how hands on it is for the kids. ... And that it gives them lots of modalities to explore the Bible and have a relationship with Christ," she says.
On Wednesday and Thursday the Columbia Union School Administrators Council met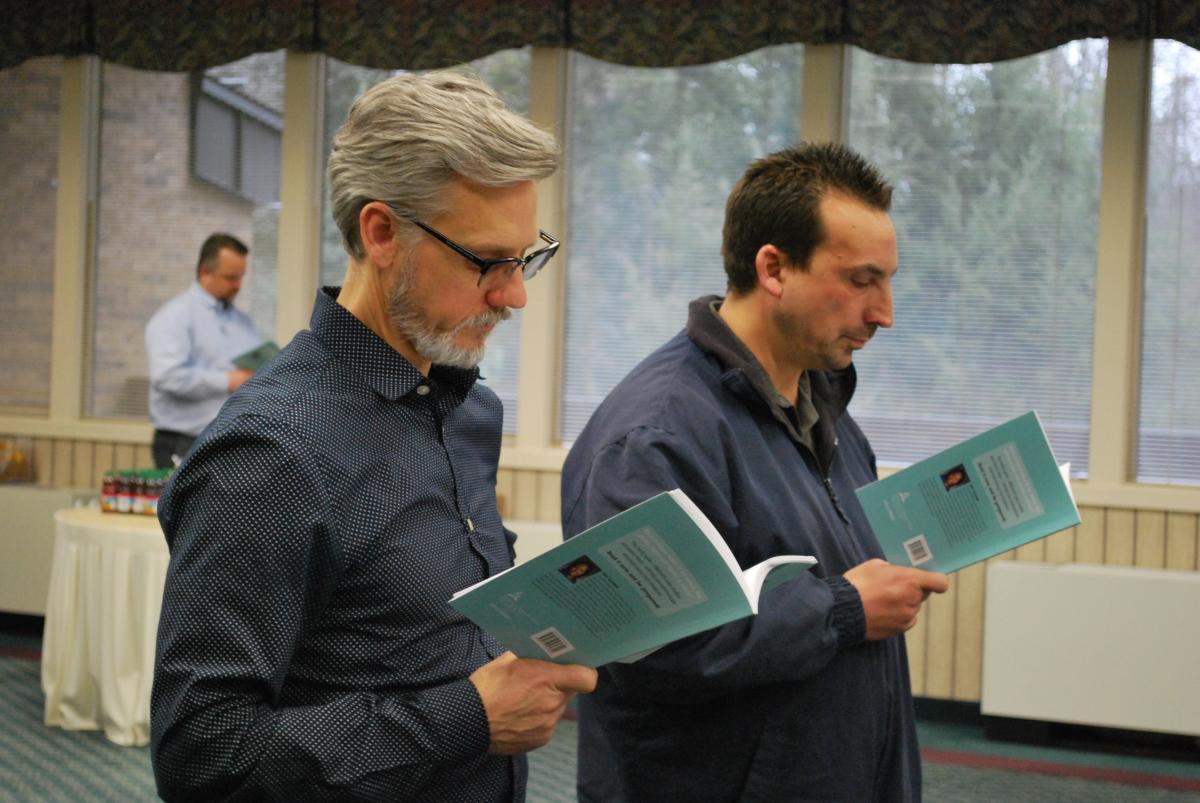 to plan and participated in a Crisis Bootcamp training session (Spencerville Adventist Academy principal Brian Kittleson and Highland View Academy principal Erik Borges pictured) led by Celeste Ryan-Blyden, Columbia Union vice president for Strategic Communication and Public Relations, and Visitor Magazine Editor.