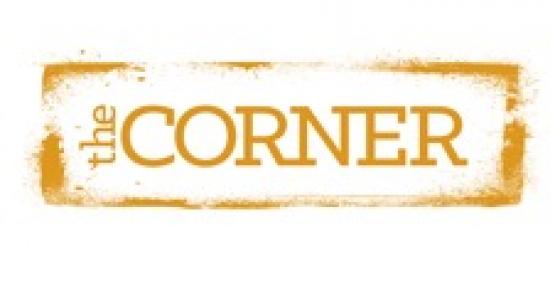 Kettering College's Campus Corner Logo Receives Two Prestigious Design Awards
July 29, 2015 ∙ by Anonymous ∙ in Education, Kettering Adventist HealthCare, Kettering College
Kettering College's Campus Corner logo received two awards this year; one from the Healthcare Advertising Awards where they were recognized for a Gold award and a second at the Hermes Award ceremonies where they received a bronze Addy.
Story by Jessica Beans
In fall of 2014 the College's campus store was renamed "The Campus Corner" or "The Corner" for short- and the logo was redesigned by the Kettering Health Network marketing department due to a complete store rebranding and facility renovation. This redesign was submitted to several design entities and won two awards in recent competitions.
The Healthcare Advertising Awards is the oldest, largest and most widely respected healthcare advertising awards competition. The awards are sponsored by Healthcare Marketing Report, the leading publication covering all aspects of healthcare marketing, advertising and strategic business development. This year over 3,500 entries were received, making the awards the largest healthcare advertising awards competition and one of the ten largest of all advertising awards. A national panel of judges were engaged in reviewing all entries based on creativity, quality, message effectiveness, consumer appeal, graphic design and overall impact. Kettering College's Campus Corner logo took a gold award in the category for best logo.
The ADDY® Awards is the advertising industry's largest and most representative competition, attracting over 50,000 entries every year in local ADDY® competitions. The mission of the ADDY competition is to recognize and reward creative excellence in the art of advertising.Conducted annually by the American Advertising Federation (AAF), the Hermes/ADDY® Awards is the first of a three-tier, national competition. Concurrently, all across the country, local entrants vie for recognition as the very best in their markets. The Kettering College campus corner logo received a bronze Addy at a recent Hermes Award ceremony in Dayton.
The Kettering Health Network marketing team won 30 other Healthcare Advertising Awards alongside the Campus Corner award; 9 gold, 8 silver, 3 bronze and 10 merit plus the Best of Show for the maternity outdoor ad series.