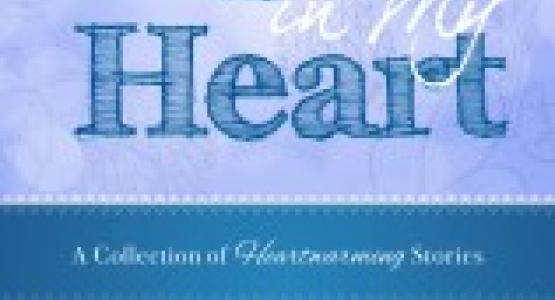 Book Release: Hope in My Heart: A Collection of Heartwarming Stories
December 19, 2013 ∙ by Anonymous ∙ in Potluck
Interview by V. Michelle Bernard
Published 12/19/13
Alexis Goring's first book, Hope in My Heart: A Collection of Heartwarming Stories offers a collection of stories on love and hope, just in time for Christmas. Goring, a member of Potomac Conference's Restoration Praise Center in Lanham, Md., says she hopes her stories will inspire readers to seek God.
 Q: Where did you find the stories that you included in the book?
A: My imagination. All of the stories in my book are fictional.
Author Alexis Goring
Q: What inspired you to write about love?
A: My book is more about hope than love because all of my characters are hoping for a dream to come true. That dream does not always mean a significant other.
For example, in my story Peace and Love, divorce attorney Eric is hoping to resolve his issues with his parents' divorce; Kristine who is adopted, hopes to find her birth mom before she marries Derek; and Elle is a starving artist from Michigan looking for a full-time job.
My inspiration comes from ideas I receive from everyday life. Music is also a motivator for setting the scene. For example, I played my favorite Christmas CDs by Nat King Cole, Diana Ross, Francesca Battistelli, Mandisa, *NSYNC and Celine Dion while writing the two Christmas stories, The Best Gift and Peace and Love.
Q: What do you hope readers will take away from reading it?
A: I hope my readers will realize that no matter what they're going through in this life here on Earth, if they have faith in God, He will fill their hearts with hope, their lives with joy and their souls with peace.
Q: Where can readers find the book?
A: The book is available on Amazon and Christianbook.com.