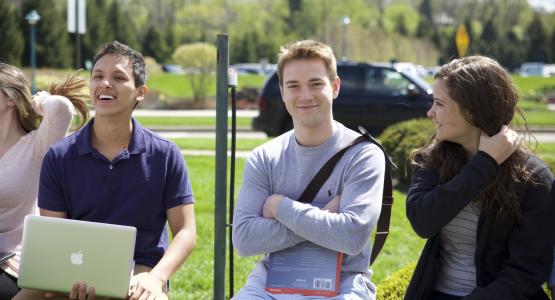 Kettering College Offers New International Medical Missionary Program
June 11, 2015 ∙ by Anonymous ∙ in Education, Kettering College, Ohio Conference
This summer Kettering College is launching a brand new initiative–International Medical Missionary or IMM. This program will make it possible for students to spend a summer or full year as a medical missionary to remote medical clinics in places such as Thailand, Africa, or South America.
Story by Jessica Beans
Jake Ringering, a third year Human Biology major at Kettering College in Dayton, Ohio, is the first student to participate in the newly formed program. On June 5 Ringering left to serve in a medical clinic on the border of Thailand and Myanmar for 3 months. He will be working closely with the director of the clinic, which is also connected to an orphanage and school. Besides supporting the clinic, Jake's responsibilities will include riding in the back of an ambulance in rugged jungle terrain to assistant during emergencies in the areas surrounding the clinic and orphanage. "The director tells me this ambulance service is sometimes the only hope for those needing medical attention in this area because most don't have reasonable access to bigger cities with medical facilities," says Ringering. "I am so excited for the opportunity to learn and serve in this community."
This hands-on medical experience is intended to, not only be a great learning experience for students, but to also continue to demonstrate Kettering College's mission by exemplifying a partnership with health care and service, solidifying the concept of health care as a sacred work. Timing is still being discussed on how to integrate IMM with all the clinical programs offered at Kettering College. The end goal is to offer a seamless transition between the healthcare educational programs offered at Kettering College and the year taken as an IMM student.
Victor Brown, dean for enrollment management and student affairs says he has wanted to see this program start for a long time. "I knew Kettering College was the perfect place to start this program because of the combination of our quality healthcare education and our institutions value for service," he says. "We hope this program demonstrates that a healthcare profession is not simple about clocking in and receiving a paycheck, but it is about answering the call to care."
Steve Carlson, chaplain at Kettering College and the main organizer of the program says that this is a chance for students to take the skills they're learning on campus and use them in a real work environment where people desperately need their help. "It will truly provide hands on learning on how to care for an individual's mind, body, and spirit. ... Our prayer is that they return changed from their IMM experience and that it will enhance the things they learn in the classroom by validating the importance and sacredness to their calling of becoming healthcare professionals."