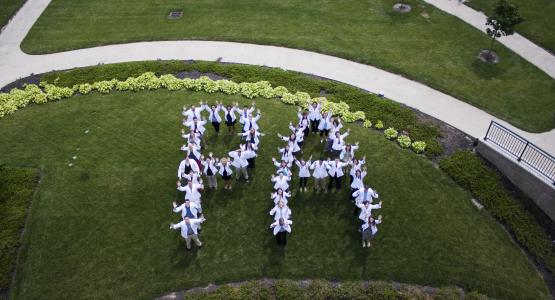 Kettering College Honors 40 Years of Graduating Physician Assistants
May 05, 2015 ∙ by Anonymous ∙ in Education, Ohio Conference
At Kettering College's recent 47th commencement, the physician assistant program graduated its 40th class. The college honored the 40th class Saturday, May 2 at 8 p.m. at the Dayton Convention Center.
The physician assistant program at Kettering College is the school's first on-campus master's degree, accredited as such in 2006. The department has educated quality PA's since it began in 1973, earning it the distinction of being one of the oldest PA departments in the nation.
Kettering College was the second institution in Ohio to establish a physician assistant program; it is now the longest continuously running PA program in the state. In the past year, the program received the longest accreditation cycle possible (seven years) and recorded a national PA board passage rate of 98 percent.
Educated in a Christian atmosphere that emphasizes whole-person care, Kettering College's PA students are guided by a professional faculty dedicated to constantly improving the preparation of physician assistants. Through Kettering College's affiliation with the Kettering Health Network, the PA students are provided the unique opportunity to experience the clinical portion of their education at facilities within one of the most nationally recognized hospital networks.
The physician assistant department and the alumni relations department are planning an alumni event this fall to commemorate the anniversary.