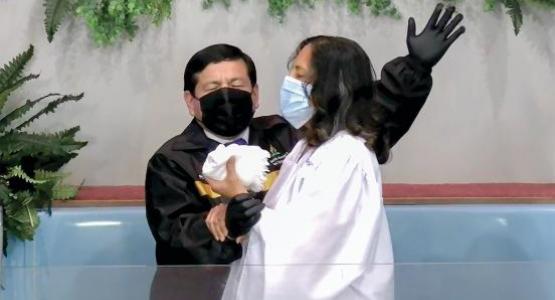 Member Joins Vineland Church After Walmart Encounter
February 10, 2021 ∙ by vmbernard ∙ in New Jersey Conference
Story by Ever Gonzales
Nancy Viera had just learned she was dying from cancer. This news brought sadness and despair. Not knowing what to do, she walked to Walmart to clear her mind. While there, she met an elderly woman who gave her a copy of The Desire of Ages. Their conversation about Jesus' love led to personal Bible studies, and, as they studied together, Viera learned about the Sabbath.
One day, Viera asked her Pentecostal pastor why they didn't worship on Saturday. He couldn't give her a biblical answer. She continued studying the Bible with her new friend, and six months later decided to begin keeping the Sabbath.
Last fall, Viera was baptized into the Vineland church (pictured), and since then, she has told many friends about the Sabbath truth. Vineland also celebrates the baptisms of more than 41 people since the pandemic began, because the mission is not in quarantine.