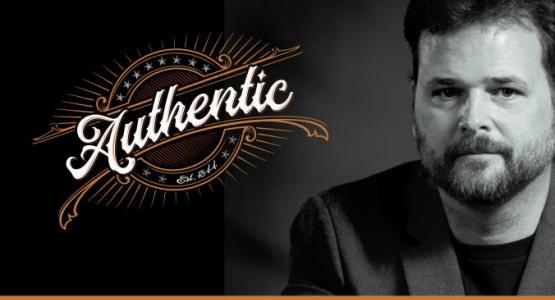 Authentic, Television/Radio Program with Shawn Boonstra Debuts Nationwide
February 18, 2021 ∙ by vmbernard ∙ in
The Voice of Prophecy is pleased to announce the debut of its latest media offering. Authentic, a 30-minute television and radio program featuring Shawn Boonstra, which made its debut on Saturday, Feb. 20 on Three Angels Broadcasting Network (3ABN).
The weekly program will be accessible on hundreds of radio stations continentwide as well as a growing list of television networks. It will also be available online on the ministry's website (vop.com) and Facebook and YouTube pages.
According to Boonstra, who serves as the executive producer, writer and host of the program, the focus of Authentic will be to have casual, transparent conversations about life, spirituality and God.
"In this show, we're going to tackle issues that all of us face as humans," Boonstra says. "And together, we'll seek to find what it means to live an authentic life."
Authentic replaces Disclosure, which since 2016 has been the flagship program for the ministry. The program joins the popular children's audio program Discovery Mountain in the ministry's portfolio of weekly programming.
Headquartered in Loveland, Colorado, the Voice of Prophecy has been engaged in evangelism and media ministry since 1929, making it one of the longest-running Christian media ministries in existence. It operates the Discover Bible School, one of the largest Bible-lesson programs in the world, with lessons in more than 70 languages and schools in more than 2,000 churches across North America.
Those interested in learning more about Authentic and how they can bring the show to a station near them are urged to contact the ministry's production department at production@vop.com.