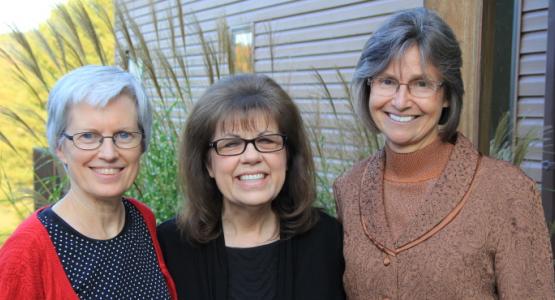 We Experience Holy Spirit at Women's Retreat
January 08, 2020 ∙ by Web Administrator ∙ in Mountain View Conference
Story by Valerie Morikone
The lovely fragrance of the Holy Spirit hovered over the 28th annual Mountain View Conference (MVC) women's retreat held the first weekend in October. Guest speaker Linda Johnson, 3ABN's Tiny Tots for Jesus hostess, energetically and thoughtfully shared four presentations throughout the weekend, speaking on the theme "The Abiding Fragrance" and covering the topics of love, joy, peace and the Holy Spirit.
Johnson told many personal stories, tying them to spiritual applications such as us promptly obeying the voice of the Holy Spirit, giving God our burdens and the vital importance of prayer. In fact, Johnson and several other women prayed over each chair in the main auditorium throughout the weekend, asking the Holy Spirit to bring a special blessing to the woman who would be sitting there. "It really touched me when I heard that I had been prayed for," said Rose Scott, an attendee from the Parkersburg (W.Va.) church. Others voiced the same thankfulness of someone praying for them and the spiritual lessons they learned during the retreat.
Many expressed how blessed they were by Johnson's presentations, as well as musical selections by JoDee Shoffner, a violinist from Oklahoma. Priska Volpe, a seminar presenter and member of the Valley View church in Bluefield, W.Va., told about her personal devotional journey—spending time praising God, adoring Him, appreciating who He is and His lovely character traits—which brought about a deep falling in love with God.
This women's retreat brought mixed emotions to me because in August I made the decision to step away from the role of leading the Women's Ministries Department, though continuing to work at the MVC office. Over the past 11 years, there have been a variety of speakers and topics, seminars and mission projects, and I will so miss the precious ladies with which I have become acquainted. The newly elected Women's Ministries director, Brittan Hewitt, who already works at the MVC office and is a member of the Parkersburg (W.Va.) church, will take the lead.