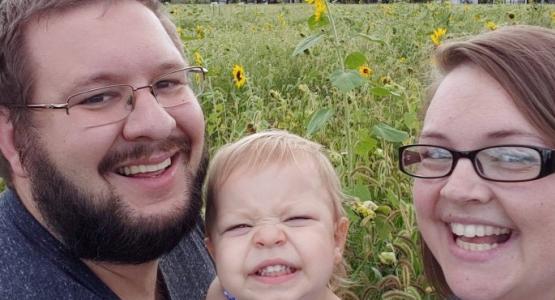 Spring Valley Academy Grieves Loss of Teacher, Alumna
January 08, 2020 ∙ by Web Administrator ∙ in Ohio Conference, Education, This Month's Issue
Story by Darren Wilkins
It is with great sadness that I share with you the passing of our beloved grades 3 and 4 teacher and alumna Mrs. Kimberly Geach Orr ('06) on November 19, due to flu complications. Orr taught at Spring Valley Academy (SVA) for the past seven-and-a-half years, and the school has already felt the void left by her unexpected departure.
The memory of her radiant smile, easy laugh and dedicated teaching will live on for a long time in all of us. Orr leaves behind her husband, Cameron, and 2-year-old daughter, Scarlett. She will be sadly missed by her family, students and friends, but we rejoice because we have that "Blessed Hope" to meet her again one day!
The Kettering (Ohio) church has set up an education fund to receive donations for both Cameron and Scarlett's education. Cameron is a full-time student at Wright State University. All indications point to Scarlett being a future student at SVA. I invite you to make a real difference to Orr's husband and daughter as they move forward from this devastating loss. For more information, visit adventistgiving.org/#/org/ ANBFHL/envelope/start.