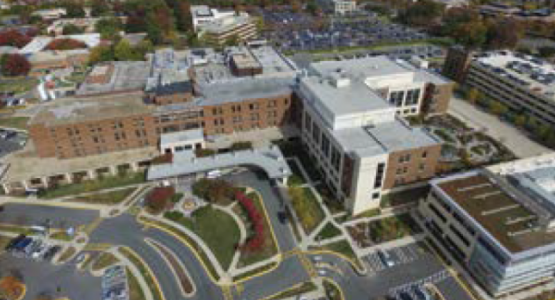 Shady Grove Marks 40 Years of Serving the Community
January 23, 2020 ∙ by rbacchus ∙ in Adventist HealthCare
Story by Thomas Grant
Looking at the buildings and bustle around Adventist HealthCare Shady Grove Medical Center today, it's hard to believe that the hospital's Rockville, Maryland, campus was acres of farmland before the 1970s. As Shady Grove turned 40 in December, it celebrated its growth and expansion plans under a new leader to serve more of its suburban Washington, D.C., community.
When it opened in 1979, Shady Grove was the answer to the strong need for a new hospital along the Interstate 270 corridor in upper Montgomery County, Maryland, where the population more than tripled between 1950 and 1970. The state Health Department approved the Shady Grove project with overwhelming support from county officials and residents. The good will was founded in the respect for Washington Adventist Hospital in Takoma Park (now White Oak Medical Center in Silver Spring), which sponsored the project.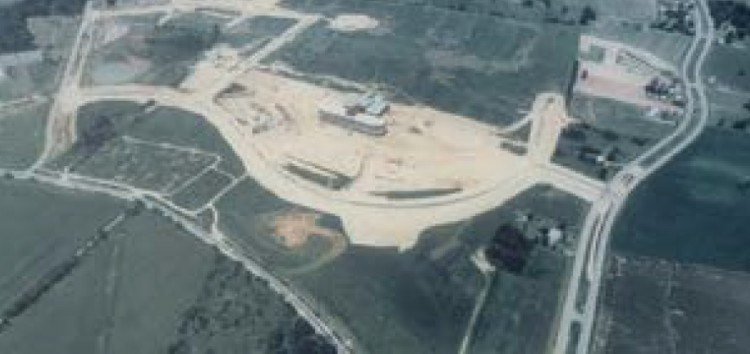 In December 1979, after six years of planning and construction, Shady Grove opened its first 41 beds. That number quickly grew as planned to 224 beds, and more than 400 doctors representing 30 specialties applied to serve on the medical staff.
The hospital's services addressed the same needs as seen today, and included an emergency room, surgery, cardiology and pulmonary medicine and pediatrics. Maternity services, now a regional hallmark, began in November 1981.
To accommodate Montgomery County's continued signficant population growth, Shady Grove expanded from its original fourstory brick building and now includes 443 beds. A tower with dedicated orthopedic, maternity and oncology units opened in 2008. The Shady Grove Adventist Aquilino Cancer Center, which consolidated services for cancer patients under one roof, opened in 2013.
Shady Grove also operates one of only three freestanding emergency rooms in Maryland. The Germantown Emergency Center is located 9 miles from the main hospital.
In 2018, Shady Grove merged operations with the Adventist HealthCare behavioral health hospital on its campus, better aligning the physical and mental aspects of patient care.
In August 2019, Dan Cochran became president of Shady Grove Medical Center. He is leading plans to add another tower to the hospital. It will feature a new ICU and will modernize the Emergency Department, one of the state's busiest, serving 90,000 patients a year. The expansion also would empower Shady Grove to offer all private patient rooms.
The new facilities will complement the constant growth and expansion of services. For example, earlier this year, Shady Grove added a state-of-the-art biplane imaging machine to enable our expert neurosurgeon to offer mechanical thrombectomy for stroke patients, a first in the county for advanced stroke treatment.