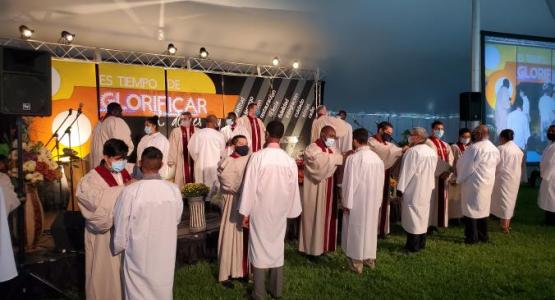 Ohio Hispanic Ministries Celebrates 2020th Baptism
September 10, 2020 ∙ by vmbernard ∙ in Ohio Conference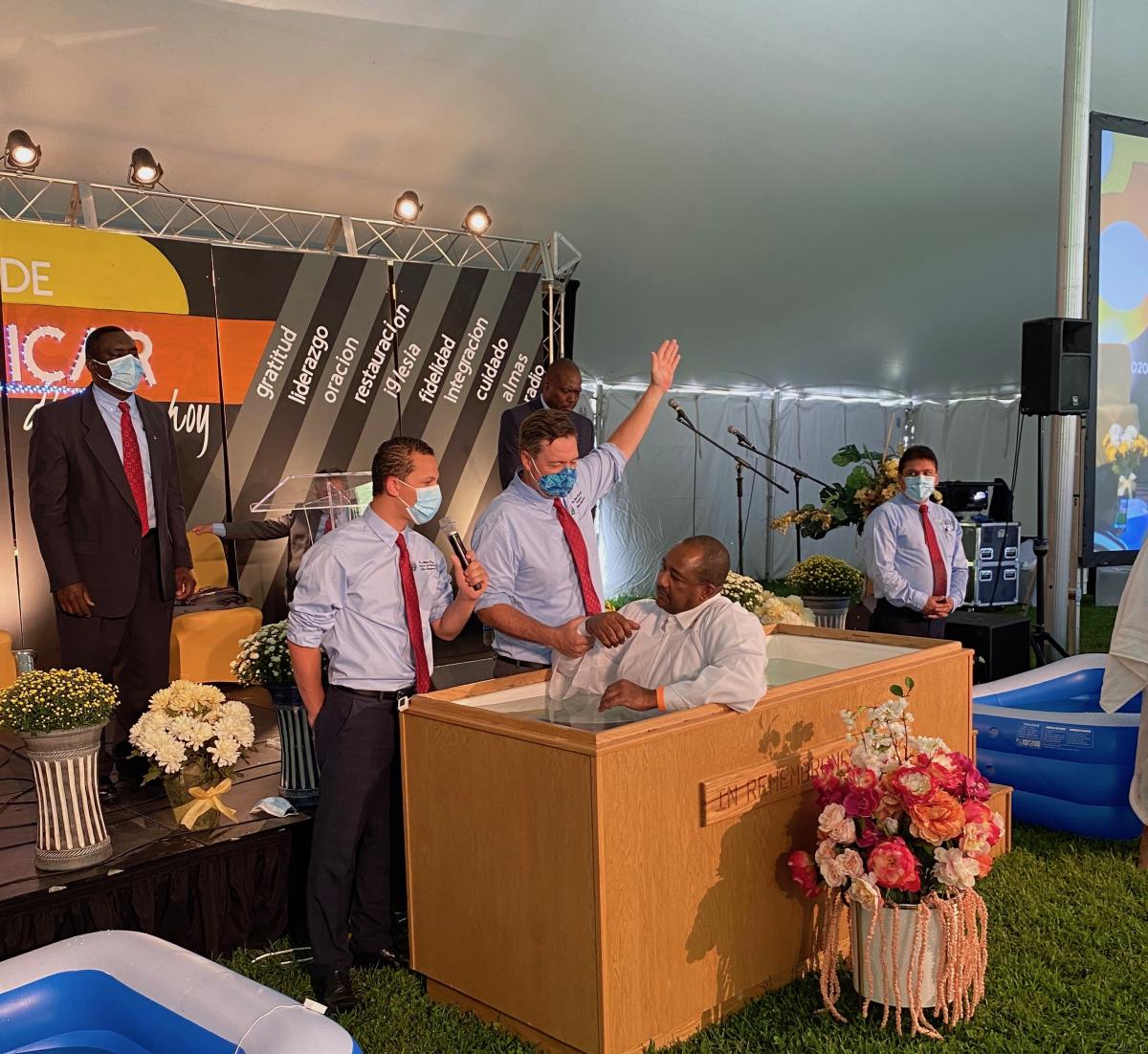 Story by Heidi Shoemaker
When the Ohio Conference Hispanic Ministries coordinator Peter Simpson and his pastors began planning their 2020 evangelism season, 1,734 Hispanic members had already been baptized since the time the department was established in 1970. Their goal was to baptize their 2,020th member within the year. After the pandemic began, the Hispanic Ministries Department wanted to continue working toward that goal and transitioned to virtual evangelistic campaigns, utilizing the infrastructure already in place, courtesy of their online radio station, Stereo Adventista.
In April, Octavio Manuel Ogando Garcia, a listener from the Columbus area, became intrigued by the messages he heard and reached out to a local pastor. Upon their first meeting, he requested preparation for baptism. As a result, he became the 2020th person baptized during Ohio Conference's August 22 Hispanic Camp Meeting at Camp Mohaven in Danville.
In the afternoon, members participated in a parade comprised of 71 lay members who had won 135 souls for Christ in the virtual campaign. Dressed in white robes embroidered with "Es Dia Es Hoy" (The Day is Today), members received numbered pins representing the number of people they had brought to the Lord, and, subsequently, been baptized. "We had people with one, two, three, four, five, six [souls], and one person with seven souls won during the year," says Simpson.
"The meeting that we had was really amazing and exciting. People said it was the most special activity that they can remember," adds Simpson.
The historic event marked the first time that all three officers of the Ohio Conference, the Hispanic Ministries coordinator and the Columbia Union vice president for Multilingual Ministries, Rubén Ramos, shared the same stage. On Sabbath, Ramos shared that Hispanic Ministries in Ohio took about 45 years for the first 1,000 people to be baptized, and only five more years to double that.
Simpson and his team worked to ensure all aspects of the event were safe for the in-person attendees. Most watched the daylong event livestreamed on Facebook and YouTube. Another 350 attended in person, sitting under a tent designed to seat 900. Staff implemented safeguards including checking attendees' temperatures while in their cars, requiring wristbands for entry, requiring masks and social distancing and providing gift bags containing hand sanitizer and a mask. "It was really safe, everyone felt safe, everyone followed the rules," he says.
Simpson plans to host additional virtual evangelistic campaigns as 2020 comes to a close. The radio station, Stereo Adventista, is near completion of their third branch studio in Dayton and will celebrate their third anniversary in January 2021.
Photo caption: District pastor Manuel Alberto Perez Reyes assists Bob Cundiff as he baptizes Octavio Manuel Ogando Garcia.