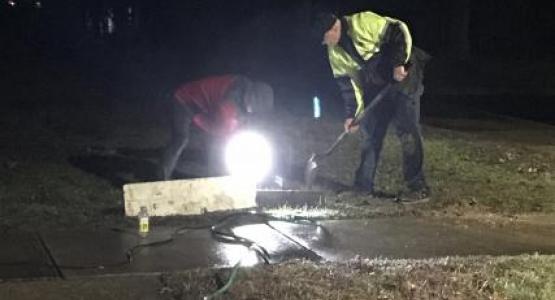 Courthouse Road Church Reopens a Week After Flooding
February 13, 2020 ∙ by vmbernard ∙ in Potomac Conference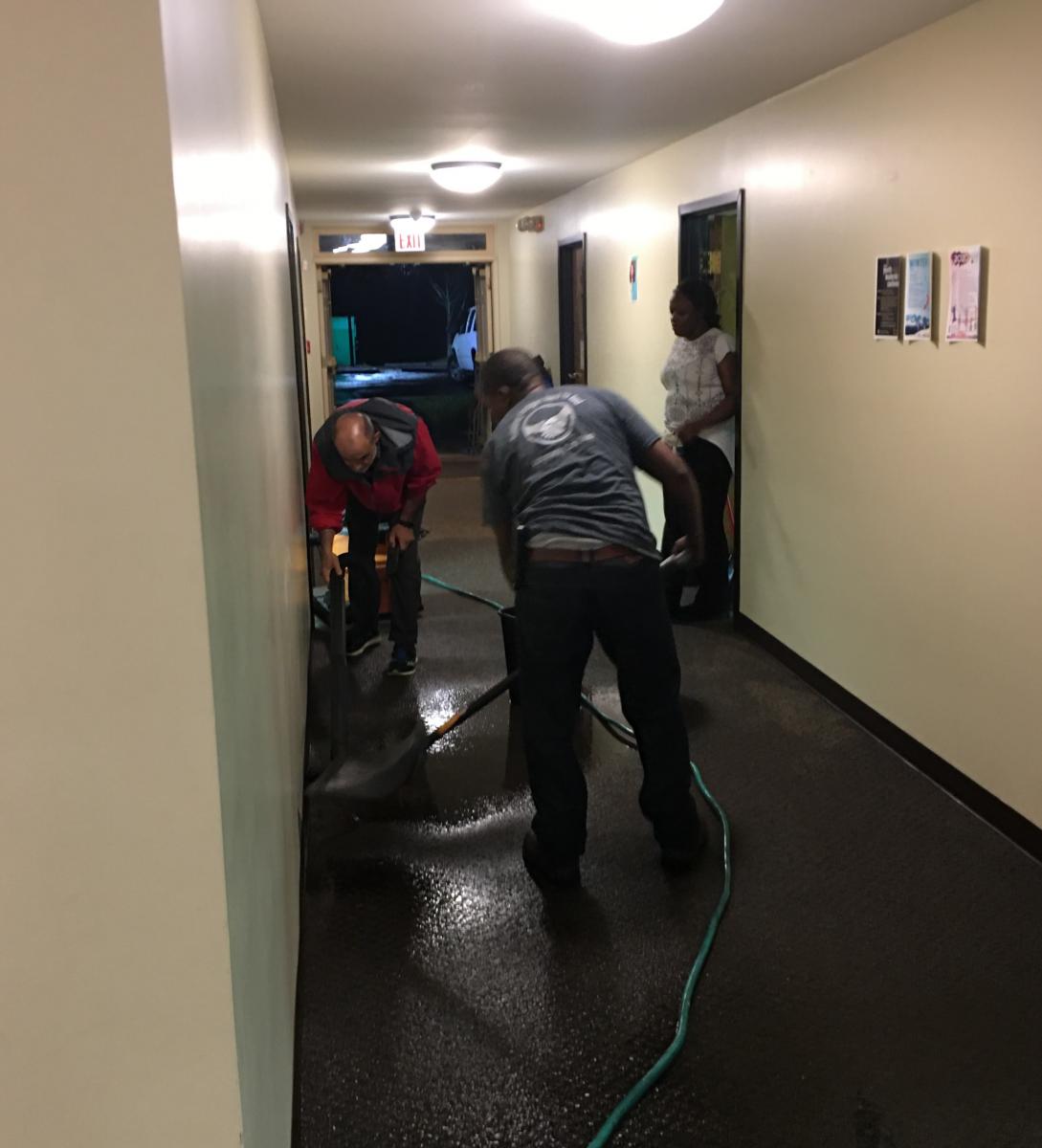 Story by V. Michelle Bernard
Members of Potomac Conference's Courthouse Road church in Richmond will worship in their building this Sabbath after the main sewage pipe to the building broke and flooded last week.
Pastor Heather Crews reports that the flood was found within an hour from when it began by members of the yoga class held at the church. "It was the perfect storm where a broken water pipe allowed the storm and sewer water to flow back into the building, bubbling up through the drains. Our three shower stalls and the drain for the condensation from the HVAC became geysers. This then made its way down the hall and into our Sabbath School rooms and classrooms, our resource room and Pathfinder closet."
The service last week was already scheduled to be off site at Richmond Academy for the Contagious Adventist event. "God knew months before that we needed a place to go. God knew, so he knows what we need to repair this ministry tool that is our building," adds Crews.
A plumber has already fixed the broken pipe for $6,000. Another $11,000 of plumbing work will still need to be performed to prevent another flood. The downstairs is still unusable. Crews says church leaders have reached out to the insurance company to see if it is possible for volunteers to continue the cleanup, or if a restoration company should perform this job due to potential exposure to sewage.