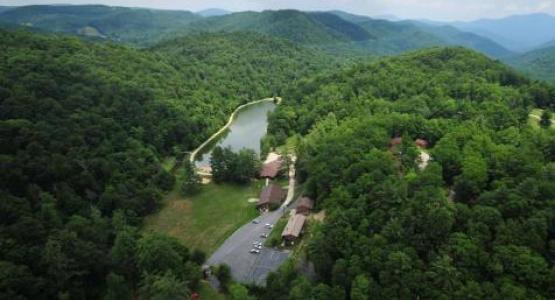 Camp Blue Ridge Officially Reopens
March 05, 2020 ∙ by rbacchus ∙ in Potomac Conference
Story by Tiffany Doss
On March 2, Potomac Conference's Camp Blue Ridge in Montebello, Va., officially reopened after temporarily closing for regular business hours last season. Camp leadership will now host their first group—MissionFest—from March 12–21 and celebrate with a grand reopening March 22 from 10 a.m. to 5 p.m. The grand reopening event will include a ribbon cutting ceremony, camp tour, food and family fun activities.
"MissionFest is a time for people who love Camp Blue Ridge to come and make a difference and create memories," says Ray Queen, camp director. "We will be working together to put our campus into tip-top shape for summer camp and to host our future groups. We'll be working on plumbing and carpentry projects, landscaping, housekeeping and other projects around the campus. Come for the day, weekend or week! Regardless of your skill level, we hope to see you there!" 
In the wake of the ice storm that shut down camp for more than a year, leadership and volunteers dedicated to the ministry of the camp continued to pour their time and energy into making significant improvements across the campus. "We're excited to show off what's taken place at camp!" says Queen. "Camp Blue Ridge has been through a lot this past year. God has blessed us with the staff and resources to complete many projects during the time we were closed. There's hardly a building on campus that has not received an update. Town Hall and the Welcome Center received total overhauls. The cafeteria got several major updates, including a new air conditioning system and restroom remodel. Buildings have been reinsulated and new roofs installed." 
The storm also caused catastrophic damage to the sewer treatment plant, an essential component of the campus that is established in a rural area. The new system in place uses cutting edge technology and function.Plans continue for a new multi-purpose building/ gymnasium, road upgrades and renovations to the motel.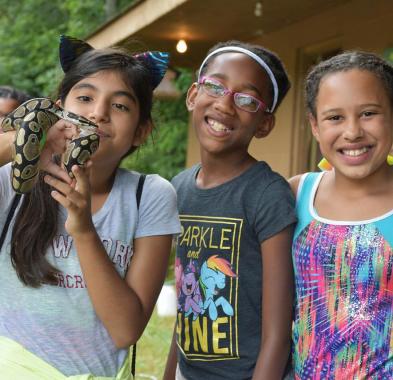 Nestled in the heart of the Blue Ridge Mountains, Camp Blue Ridge is just minutes away from Crab Tree Falls, the Appalachian trail and the Blue Ridge Parkway. Established in 1957, leaders of the Potomac Conference had a vision to share camp ministry with constituents and the community.  
Over the decades, this camp has positively impacted thousands of lives. "As we look to the future, camp will continue to be a place where guests of all ages from all walks of life come to create lifelong memories and friendships," shares Queen. "Camp Blue Ridge is much more than just a summer camp. It is a year-round venue that serves constituents, church groups, leadership trainings, community events and retreats. Because of the diversity of the guests and groups this camp serves, it is one of the largest evangelistic outreaches each year. We are dedicated to intentionally interact with all guests to share the message of the Seventh Day Adventist church and our Father's unconditional love to all who visit."
For reservation information for summer camp, a family getaway or a church retreat or group, please contact Camp Blue Ridge at (540) 466-1583 or cbroffice@pcsda.org. Visit campblueridge.org for more information.