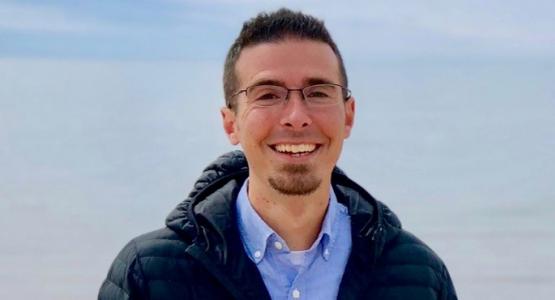 Young Adults Invited to Strengthen Their CORE
July 17, 2019 ∙ by Web Administrator ∙ in Pennsylvania Conference
Story by Tamyra Horst
This summer young adults will gather at Blue Mountain Academy in Hamburg, Pa., to participate in CORE, the Pennsylvania Conference's new discipleship and evangelism training program that focuses on strengthening the CORE of attendees' Christian identity and faith. CORE is a life-transforming experience for young adults filled with ministry, missions and miracles. Students will understand why they are Adventists, see Christ at the heart of every Adventist teaching and learn how to effectively share this beautiful message with others.
Whether someone is thinking of taking a gap year after high school, a mission-focused year while in college or a year to centralize their faith sometime after college, CORE is a great opportunity to revitalize one's Christian experience and to root oneself in the Adventist message.
Bible classes are an essential component of CORE. Some excellent teachers this year include Dwight Nelson, Gary Gibbs, James Rafferty, Steven Grabiner, Jay Rosario, Nathan Renner, Rico Hill, Paul Coneff, Skip MacCarty, Israel Ramos, Don Mackintosh, Randy Siebold, Dee Casper and more.
Active Christian service is one of the best ways to revitalize your faith, and CORE provides numerous opportunities for hands-on experiences in a variety of ministry areas. During the nine-month program, attendees will be engaged in:
personal and small group Bible studies
literature evangelism
digital media evangelism
community health outreach
farmer's market outreach
foreign missions
Through organic agriculture and literature evangelism, CORE offers work-study options for attendees to make the program as affordable as possible. This allows students to dramatically decrease tuition costs, if not completely cover them.
"Having spent the last seven years investing in youth and young adults all over the U.S., it's so awesome to be a part of a program that addresses the real issues that I believe can keep our young people in the church and empower them to participate in the finishing of the Great Commission," shares Dee Casper, CORE director. "Anyone who is looking for a great option for young people to be rooted in their faith and to get on fire for the Adventist message should consider CORE."
To register for this year's CORE program, or for more information, visit paconference.org/CORE.