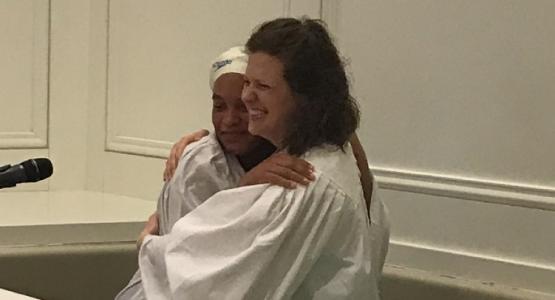 Worthington Church and School Intentional in Reaching Young People
May 08, 2019 ∙ by Web Administrator ∙ in Ohio Conference, Education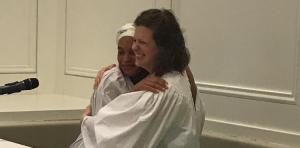 Story by Heidi Shoemaker
Here at the Worthington church, we want to be intentional and do everything with mission in mind," says Jeremy Wong, youth pastor. A little over a year ago, the church launched a new vision in which they felt God leading them to focus on the children, youth and families in their community. "Focusing on leaving a lasting spiritual legacy to pass onto the next generations," explains Wong..
Wong and his wife, Brooke, chaplain of Ohio Conference's Worthington Adventist Academy (WAA), along with a few other church leaders, have created a children's evangelism cycle. This is comprised of four "main events" during the year which connect students from the academy, the Stepping Stones Learning Center (SSLC) and the community to their church. Also, by intentional invitations throughout the year, WAA and SSLC children attend a monthly children's church, where attendance is encouraged by one class performing a music piece at the main church; middle school students join a monthly youth church; youth participate in a bimonthly small group Bible study program; and the church hosts a monthly social—the biggest connector to the church. During a recent social, nearly 30 young people attended, nine of those being students who are not Adventist and/or from the community.
After a Week of Prayer at WAA, Brooke asked students in grades 3–7 to consider getting to know Jesus and the Bible better by being part of a weekly Bible study that covered topics such as what happens when we die, why the Sabbath is important and what really is salvation. More than 30 students responded and are currently attending. The church witnessed the first fruits in March, when a sixth grader made the decision for baptism. "We look forward to how God will continue to lead and guide in these children's lives. Others have given serious thought to baptism, and we look forward to more in the future!" shares Brooke.
Pre-dating the children's evangelism cycle and serving as a fundraiser for their Youth and Children's ministries programs, is Worthington's annual Fall Festival. "Most of the parents [at the festival] are from the daycare and school," explains Yuliyan Filipov, lead pastor. On average, 80 percent of WAA and SSLC attendees are not church members. "Many of them do not have any other exposure to a Seventh-day Adventist church except through events like these. We're so privileged to have them here connecting with us," says Filipov. "God is doing some big things here in Columbus," says Jeremy, "but we're going to need prayers and support for the work."
Learn more about what is happening at the Worthington church by visiting worthingtonsda.org.