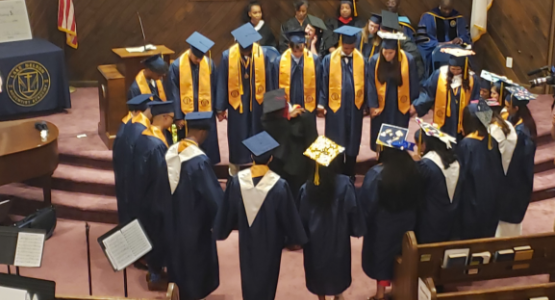 Students From Lake Nelson Adventist Academy Honored
July 17, 2019 ∙ by rbacchus ∙ in New Jersey Conference, Education
Story by Leonora Seferlis
Two high school students from New Jersey Conference's Lake Nelson Adventist Academy were recently honored for their achievements at the 29th annual Paul Robeson Youth Achievement Awards. The Paul Robeson Institute for Ethics, Leadership and Social Justice sponsored the event. This institute, located at the Raritan Valley Community College (RVCC), was founded in 1999 to preserve Paul Robeson's legacy as a role model for excellence. The students who received the awards attained a GPA of 3.0 or higher and excelled in four areas: Scholarship, the Arts, Community Service and Athletics.
Guidance counselors, teachers and administrators nominated 85 students from middle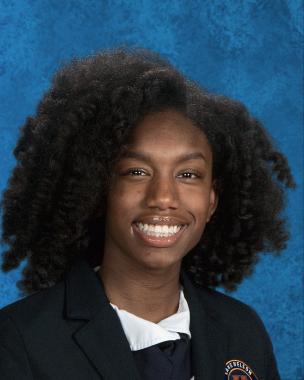 and high school students in the Somerset and Hunterdon counties. A special committee of RVCC faculty and administrators selected the award recipients. Junior Jaya Gibbons (pictured, left) won the Community Service Award, and sophomore Nolan Peters (pictured, below) the Scholarship Award. RVCC's website states that "the institute envisions a global community of diverse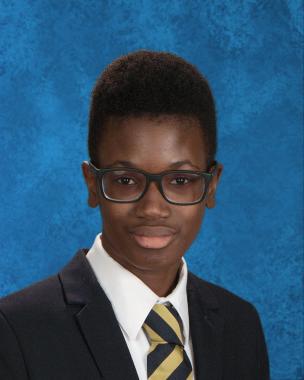 cultures that embodies, through attitudes and behaviors, Paul Robeson's ideals, beliefs, values, and vision for a world of justice and peace."
Another award-winner, Yamil Kas-Danouche, was the recipient of the Caring Heart Award, sponsored by the Columbia Union's Office of Education. This award for Christian service has been established to give recognition to those secondary students who have demonstrated a personal commitment to making the world a better place and sharing the love of God through active participatory service and witnessing/service activities.
"Kas-Danouche has a passion for God and sharing Jesus with everyone. As a colporteur, he takes every opportunity to talk to people about the love of God. No matter the place or occasion, you will find him talking to strangers on the street, flea markets, businesses and school," says Elisa Maragoto, principal.
Lastly, 20 students from the Class of 2019 received their high school diplomas. For some, it culminated 13 years of studies at LNAA; for others, four years of high school. No matter how long or short they were enrolled at the academy, they are prepared for the next chapter of their lives.
LNAA's commencement ceremony recognized 20 college-bound, high-school seniors who received college scholarships and awards from more than 17 different colleges, worth a record total of about $1 million; of which $324,000 was awarded by Washington Adventist University in Takoma Park, Md. To view the 2019 commencement ceremony, visit https://m.youtube.com/watch?v=B3yg-5exhws.