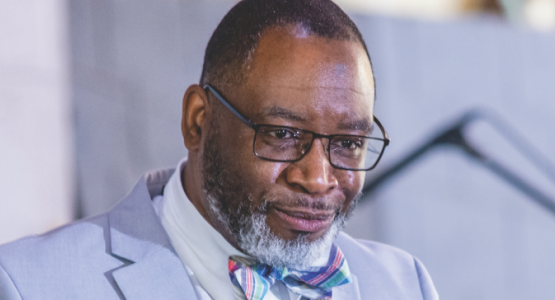 Pine Forge Academy Hires New Principal
July 02, 2019 ∙ by rbacchus ∙ in Allegheny East Conference, Education, This Month's Issue
Story by Jaymie Pottinger
After a yearlong search, the Allegheny East Conference Pine Forge Academy (PFA) Board of Trustees is pleased to announce the newly appointed principal for the 2019–20 school year, H. Clifford Reynolds, III.
Serving as the 22nd principal of the boarding academy, Reynolds will be joining the PFA community with his wife, Charlyce, and two children, Carissa and Hayden, from Ohio.
With 23 years of combined experience as an educational administrator and educator, covering a broad spectrum of school systems, including both public and private, Reynolds is poised to add his own personal and professional touch to the rich legacy of the institution. "I am committed to expanding the legacy of academic rigor at Pine Forge Academy while providing students with the opportunity to develop into the leaders they were created to be," says Reynolds.
Reynolds is a graduate of Wright State University (Ohio), where he earned a master's degree in Education, and Ohio State University, where he earned his principal certification. A product of Christian education, he is also a proud alumnus of Oakwood University (Ala.).
Reynolds shares that he believes Christian education is one of the greatest gifts God has given the Church as a tool to prepare children for His service. He understands the positive impact Christian education has on the life of students, and one of his goals is to ensure that PFA remains viable.
The PFA Board of Trustees would like to thank Kris Fielder, a stalwart leader and consistent figure to the school community, who served PFA as headmaster and principal for the 2018–19 school year.