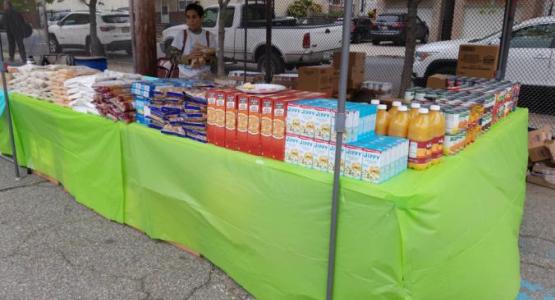 Luso-Brazilian Church Hosts Health Fair
October 09, 2019 ∙ by vmbernard ∙ in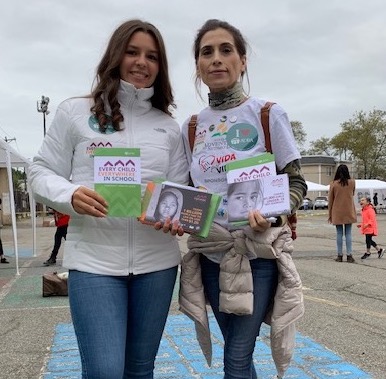 Story by Ana Palacios-Sampaio
New Jersey Conference's Luso-Brazilian church in Newark, recently organized and held a "Life for Lives" health fair as an outreach effort to meet the needs of the neighboring community, most of whom are of Portuguese descent. Additionally, the church's health fair also coordinated a blood drive, massage therapy, donated food, and provided information about women's health and more.
Community Services leader, Maria Diniz, and her assistant, Ana Palacios-Sampaio, met with community residents to discuss the Adventist Development and Relief Agency's (ADRA) education campaign, "Every Child. Everywhere. In School." The campaign is a church-led movement to ensure that every child, everywhere, attends school and receive equitable and quality primary and secondary education so they can fulfill their God-given potential.
"Every person who came by our table signed the petition because they support education for all children. In total, we received 60 signatures," says Diniz.
The church community leaders also promoted ADRA Connections, the volunteer program launched by ADRA International where anyone can sign-up and gain hands-on experience while serving overseas. More information on the program can be found at ADRAConnections.org. 
Palacios-Sampaio, who served at ADRA in 1995 in Brazil as a traveling nurse with the Light Bearers boat ministry, shared her enthusiasm of the day's event. "We are excited to see this health fair happen—a healthy lifestyle is an important testament of our beliefs as a church body. We also believe very much in education and will be spreading ADRA's campaign to other churches throughout the state of New Jersey," she said. "We want to be God's hands and show love to one another as he loved us."