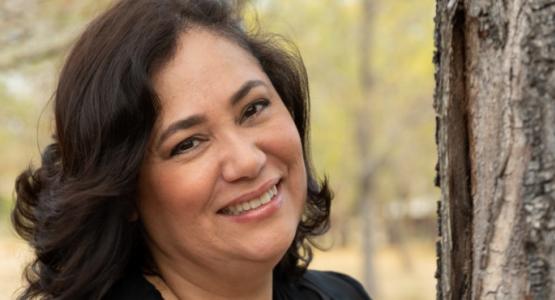 July 10, 2019 ∙ by Web Administrator ∙ in New Jersey Conference
Story by Sarah Capeles Frodelly
Growing up, I always believed that my parents had abandoned me, especially my mother. The oldest of four, and at the age of three-and-a-half, my father took me to my grandparents' house "just for the day." The afternoon came and went, then evening came. I asked my grandmother when my dad was coming to pick me up. She calmly put me to bed and said he would be back in the morning.
Many mornings came and went, and my father never returned for me. But the person I missed the most was my mother. Did she forget me too? Oh, how I cried at night for her! At the time, I didn't realize that my parents had divorced. As a result, I was placed in my grandparents' home, not only separating me from both my parents, but from my siblings as well.
Music was my refuge and antidote to heal the pain of the separation from my family. Thinking my parents didn't love me, I remember constantly singing the hymn, "The Love of God." One particular verse stood out: "Could we with ink the ocean fill, and were the skies of parchment made, were every stalk on earth a quill, and every man a scribe by trade; to write the love of God above, would drain the ocean dry; nor could the scroll contain the whole, though stretched from sky to sky." This song gave me comfort that Jesus still loved me, even if my parents didn't. At a tender age, I understood that He was with me in the midst of my pain.
Now, as a mother, I understand the love of God even more! I would give anything and everything to swap places with my children to keep them from suffering, just as Jesus put Himself in my place and gave His life on the cross for me.
Although my father never came for me, I know my heavenly Father will! Jesus did not abandon me when I was a kid, and He will never neglect you or disappoint you. He will never forget you! Isaiah 49:15 says, "Can a mother forget the baby at her breast and have no compassion on the child she has borne? Though she may forget, I will not forget you!" (NIV). What great love is this?