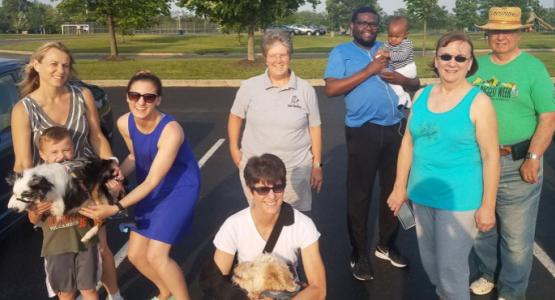 Centerville Members Dash for 10,000 Miles
October 23, 2019 ∙ by Web Administrator ∙ in Ohio Conference
Story by Heidi Shoemaker
Joel Greve, the youth pastor at the Centerville church, recently challenged members (some pictured) to take part in a "40-Day Dash." The goal? To walk or run at least one mile a day for 40 days.
The idea behind "the dash was to get people out and moving, ideally with family or friends," explains Greve. The rules were simple: It had to be an intentional mile. They could not use accumulated steps from throughout the day.
Greve says, "We had 110 people sign up and participate. Mostly from the Centerville church, but there were some that signed up from other places when they saw my post on Facebook or heard about the dash from their family or friends." Greve created a Facebook group where people could encourage each other, post pictures and share their accomplishments along the way.
By the end of the dash, the first-place winner finished with 304 miles; second place with 197 miles; and third place with 189 miles. "The group did just over 10,000 miles, which is an average of 91 miles per person for the 40 days," said Greve. The most important thing is that "many of those who participated are continuing to be active."