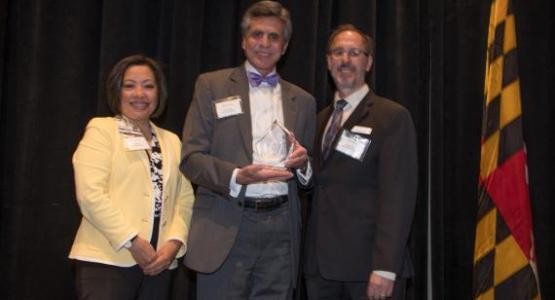 Adventist HealthCare Honored for Service to the Community
July 24, 2019 ∙ by vmbernard ∙ in Adventist HealthCare
Story by Adventist HealthCare
Adventist HealthCare is committed to caring for people – both patients who seek our award-winning care and also people throughout our community who are in need of physical, mental and spiritual healing. That's our Mission that we live every day. In fact, we are one of the largest providers of community benefit and charity care in the region. Recent recognition of our outreach includes:
Manna Food Center recognized Adventist HealthCare as a 2019 Corporate Hero Against Hunger for providing a three-year grant to further eliminate hunger in Montgomery County, MD.
The first goal will be to help Manna establish a hub this year in the eastern part of the county to expand their outreach to Burtonsville and Colesville. Previously, our contributions in 2018 helped Manna distribute 3.5 million pounds of fresh, healthy food to Montgomery County families and gave over 3,000 schoolchildren access to nutritious meals.
Interfaith Works selected Adventist HealthCare to receive their 2019 Philanthropic Champion of the Year Award. Our long-standing partnership has included financial contributions, volunteerism and highly successful donation drives. Interfaith Works is a coalition of more than 165 diverse congregations uniting to meet the needs of the poor and homeless in Montgomery County. Impacting more than 16,000 county residents each year, Interfaith Works helps equip both individuals and families in crisis to lift themselves out of poverty.
The Montgomery County Coalition for the Homeless gave their 2019 Distinguished Service Award to Adventist HealthCare to recognize our significant efforts to end homelessness in Montgomery County. The coalition honored Adventist HealthCare's commitment to underserved, including a successful pilot program that provides permanent housing to people experiencing homelessness who were also frequently in hospitals and jails. This program has improved health outcomes for hundreds of individuals while reducing hospitalization and corrections expenses.