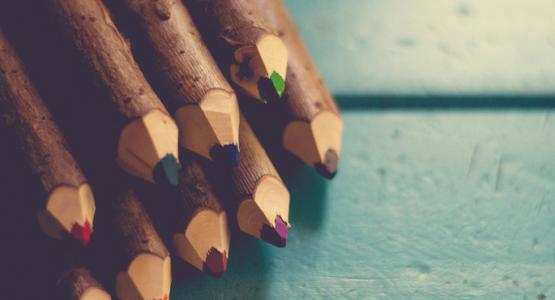 Send Artwork for the 2019 Visitor Calendar
August 02, 2018 ∙ by vmbernard ∙ in Columbia Union News
Story by Miranda Alverez
The Columbia-Union Visitor is accepting children's art to be featured in the 2019 calendar. This year's theme, "Let the Children Come" will tell various Bible stories through the eyes of the union's young ones, helping us all remember the beauty of childlike faith and keeping God's Word fresh in our minds, says Celeste Ryan Blyden, Columbia Union Conference vice president for communication and editor of the Visitor.
All children or youth, ages 5 – 15, need to do is create a two-dimensional piece of artwork that reflects their favorite Bible story. Then, with the help of an adult, submit their creation to the Visitor staff, with the accompanying submission form by September 30, 2018.
For rules and guidelines and to print the submission form, download this document.  Download the document in Spanish here.
FAQ:
Will you all accept digital art work?
Yes! We would love to receive artwork and illustrations that have been created digitally. To submit digital artwork, please email a completed version of the submission form and an attachment of the finished art to Kelly Coe at kcoe@columbiaunion.net.
Can I scan and email my submission?
We will not accept scans or photographs of print artwork as it compromises the quality of the masterpieces we hope to get. Any work that is not digitally native, should be mailed to:
Columbia Union Adventist Headquarters
ATTN: Kelly Coe, Communication
5427 Twin Knolls Road
Columbia, MD 21045
When is the deadline?
Digital artwork and illustrations must be emailed to kcoe@columbiaunion.net by September 30. Art created on paper must be received by September 30.
Will any unused art be sent back?
Any artwork submitted to us will not be returned to senders. All artwork will become property of the Columbia Union and may be used for other campaigns, including but not limited to print and digital marketing.
Should I send a photo of my child?
If your child's artwork is featured, we will contact you to request their headshot via email. No artwork will be printed without an accompanying photo.