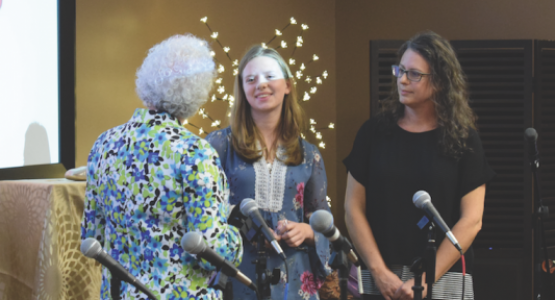 One-Day Ohio Conference Retreat Attracts Record Attendance
December 06, 2018 ∙ by rbacchus ∙ in Ohio Conference
Story by Heidi Shoemaker
"Thank you for such an awesome and powerful speaker! Each session touched my heart and spoke to a need in my life!" says Dannielys Torrez Fernandez, a millennial who attended the retreat with her mother. "[Tamyra Horst] ministered to us with love and the Word. Incredible!" shares another guest.
These were but a few of the dozens of responses to the Ohio Conference Women's Ministries one-day retreat held at their new conference office in Dayton. More than 175 people (including men) attended from across the state, with more than a third being first-time attendees to a women's retreat event. Recognizing the new venue was far away for those in the northern part of the state, leadership opted to also livestream it via Facebook Live. Many took advantage of this option throughout the weekend.
The new one-day format appealed to a wide female demographic—including teens, young adults, single mothers and busy professionals who simply can't get away for an entire weekend for "traditional" retreats. "It allows for one remaining weekend day for
those who work or enjoy family days. I like the one-day format!" says Ashley Snow, Kettering church member.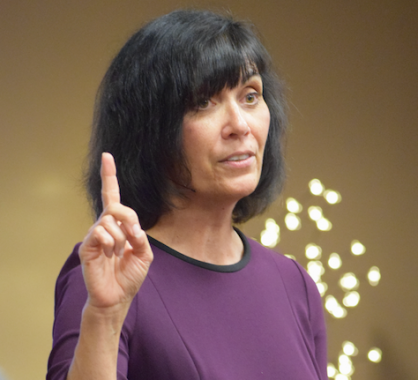 Special guest Horst (pictured, left), author, speaker and Women's Ministries director for the Pennsylvania Conference, delved deep into Scripture, addressing the contemporary struggles of women today. "God only asks one thing of us. ... He doesn't ask us to do a million things, to get it all right or to be perfect. That's His job. ... Our job is to have a relationship with Him," she spoke.
Members from several Adventist churches in Ohio presented skits before each of the four sessions, introducing Horst's scripture text and topic. Featured performers at the retreat included Mabuhay Praise!, a vocal ensemble comprised of members from several Dayton-area Adventist churches, who sang a medley of traditional hymns with unique arrangements. The group's youngest singer, 5-year-old Abby Ducay (pictured, below) from the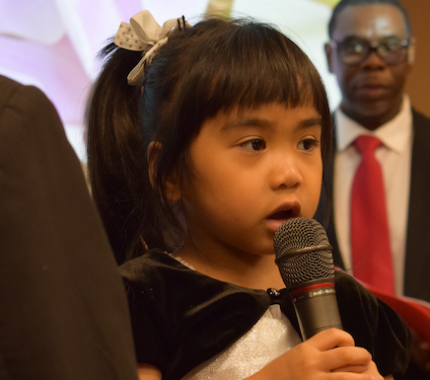 Middletown church, brought tears to many eyes as she performed "'Til the Storm Passes By."
"[This event] was a breath of fresh air, to come and sit at the feet of Jesus," shares one attendee. Leaders are exploring additional one-day events in 2019. If you are interested in joining the Women's Ministries team, please contact Heidi Shoemaker
at (740) 397-4665, ext. 128, or email wministries@ohioadventist.org.