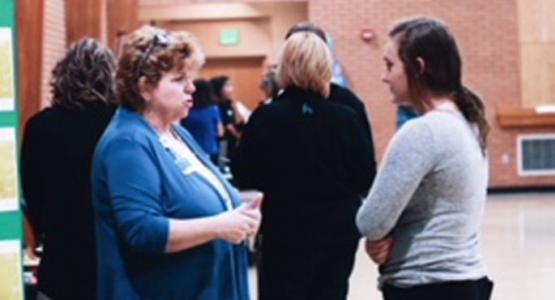 Kettering College Sees Growth with New and Improved Academic and Enrollment Strategies
May 23, 2018 ∙ by vmbernard ∙ in Kettering College, Education
Story by Lauren Brooks
Kettering College has seen an increase in enrollment every semester since Fall 2016. The college continues to see growth as they add and improve their enrollment strategies, while also adding and improving their academic programs.
One initiative credited with aiding in this enrollment increase is Explore Kettering, an event first started in the fall of 2016. The Admissions department now hosted an Explore Kettering event each semester to connect with prospective students. This event includes a guided tour of campus, time to sit down and talk with faculty in the department the prospective student is interested in, and the opportunity to speak with admissions and financial aid counselors. "Explore Kettering is a unique way for prospective students to experience Kettering College," said Adam Brown, Associate Dean of Enrollment Management. "From our 2017 spring event, we had 70 percent enroll as a student for the following fall semester." If prospective students can't attend the Explore Kettering event, the college also offers campus tours on Tuesdays and Thursdays.
Kettering College continues to find ways to improve their service to students, one of which, was reexamining their scholarships. The college offers scholarships and discounts to current Kettering College students, as well as Kettering Health Network (KHN) employees who wish to continue their education or dependents of Network employees. Marc Shirimpumu, a nursing student at Kettering College, receives a discount through the tuition assistant program as a Kettering College student and KHN employee by working in the hospital. "This program helps me with my finances by allowing me to take fewer loans out of the bank," Shirimpumu said. "It gives me the sense the college really cares about my academic success."
Recently, the college announced its plans to add a Doctorate of Physical Therapy program. They have hired the program director and are working to develop the program, with tentative plans to accept new student applications in Fall 2019. Other enrollment initiatives include improving the communication process with prospective students, revamping the campus visit experience, building a customer relationship management system to guide the prospective student through the enrollment process, and redesigning the website.