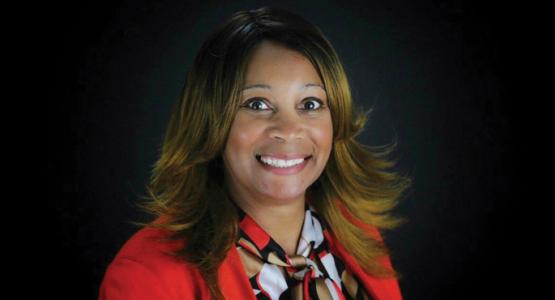 Cincinnati Shiloh Member Becomes Screenplay Writer
January 24, 2018 ∙ by vmbernard ∙ in Allegheny West Conference
Story by Bryant Smith
In February 2016, after undergoing surgery, Janice Walker-Cleveland, a member of the Cincinnati Shiloh church in Ohio, sought God's plan for her life, expressing the sentiment, "Many people search their entire lives and never find ... God's purpose and plan."
The only African-American female attorney at Duke Energy's predecessor, Cincinnati Gas & Electric, Walker-Cleveland has held the positions of senior counsel and assistant general, and is currently the associate general counsel.
Passionate about the remnant people and the three angels' messages, Walker-Cleveland spoke with her sister, Thea Walker, a member of Dallas City Temple church (Texas), about the Lord's soon return and her personal mission to reach others.
Before realizing it, she blurted out, "I'm going to make a movie!" Having no idea where the thought originated, she soon realized the Holy Spirit was speaking to her. Walker-Cleveland recounts that she told the Holy Spirit she knew nothing about the movie industry; that she is a lawyer. The Holy Spirit impressed upon her that writing a movie would give God glory and honor and that faith-based movies have gained wider acceptance these days; that she wasn't ready before, but God could use her now. She asked her husband for advice. "You go where you feel the Holy Spirit is leading you," he responded.
Walker-Cleveland completed her first screenplay in November 2016, and then tabled it temporarily to begin writing a screenplay with a universal faith-based appeal—love and forgiveness—believing that a majority of families are dysfunctional to some degree.
Completing the first draft of her second screenplay, in May 2017 she entered it into several film festivals to determine if anyone in the film industry saw merit in her work.
To date, the first screenplay, The First Time for Penny, is a 17-time award-winner, including 10 first place awards in film festivals in Los Angeles, New York and internationally, including at the Christian Film Festival, where she won the Fan Favorite for Best Writer and Best Script awards.
"Each award represents divine confirmation of my divine mission," Walker-Cleveland says. In 2018 she plans to direct and produce her first film in Cincinnati, with the goal of seeing the three angels' messages on the movie screen. "It is the final warning to this world, and since people are not flooding into the churches, the message has to be given to them."