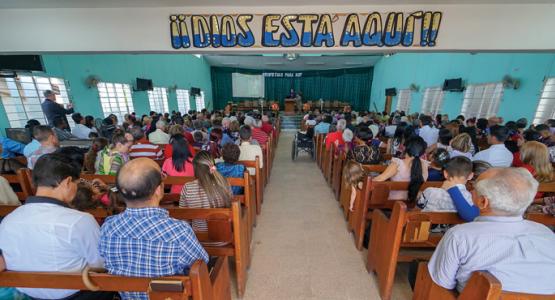 Chesapeake Conference Shares Gospel in Cuba
July 12, 2018 ∙ by vmbernard ∙ in Chesapeake Conference
Story by Andre Hastick
In March of 2018, President Rick Remmers, along with a team of Chesapeake Conference pastors, embarked on a mission trip to Cuba. During this trip, 12 churches held a one-week evangelistic series, and Chesapeake pastors preached in 10 of those meetings in the Pinar Del Rio region of Cuba.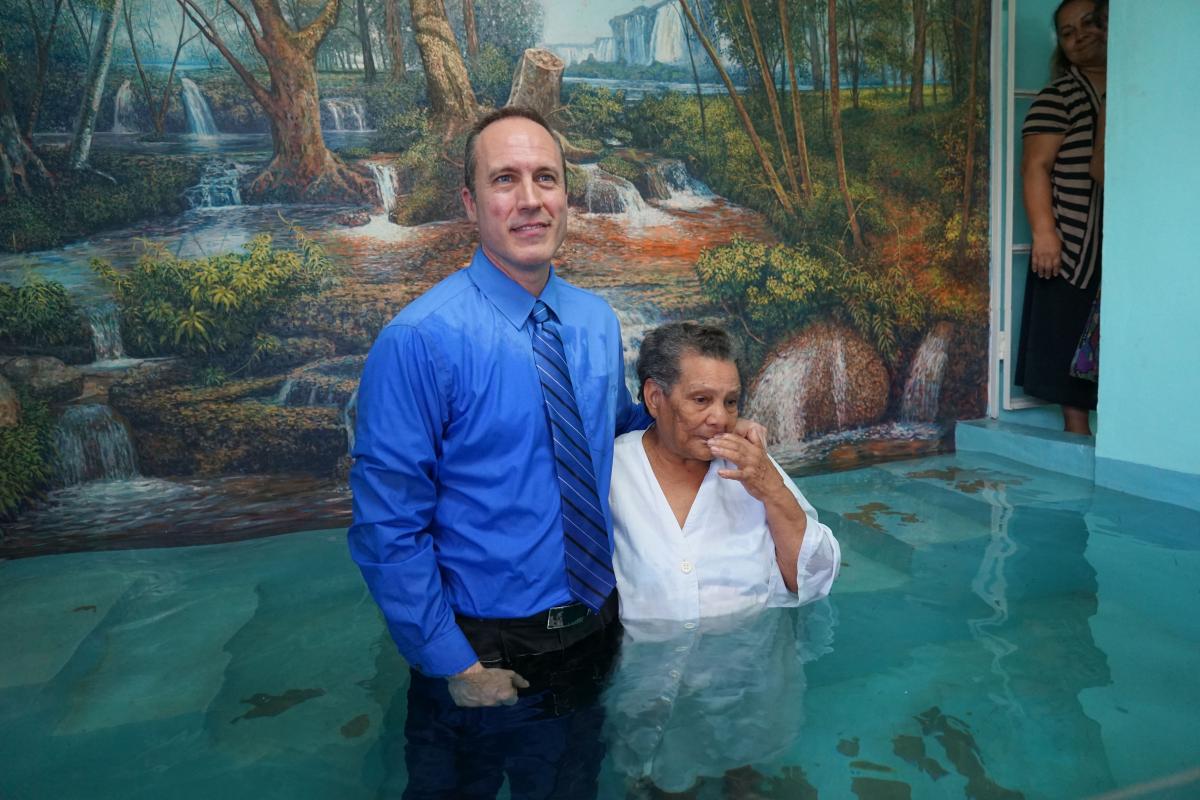 Lack of transportation did not impede members and guests from attending the nightly meetings. Many even arrived on horse-drawn wagons to hear the Word of God! Countless visitors found the topics of the meetings to be of personal relevance to them.
One local attendee shared, "My most favorite sermon from the pastor was about the state of the dead. My father passed away about two months ago, and I have suffered his loss so much. Sister Maria invited me, and I would like to consecrate my life to Christ."
While the nightly meetings were the focus of the trip, other ministry took place during the mission effort. The Chestertown and Rock Hall churches of the conference gave and blessed two local Adventist pastors in Cuba with new electric motorcycles.
As a result, this gift will now enable the two pastors to travel to their multi-church districts, as they were unable to do so freely in the past, due to lack of transportation.
Many churches also received media equipment to help with their future local outreach efforts. Additionally, conference pastors gifted local pastors bags of rice, beans and other staple foods to supplement what their small monthly salary can buy. The Pinar Del Rio regional church leadership also received treasury training, as they are currently a mission seeking to officially organize as a conference.
At the conclusion of the mission trip, many gave their lives to Christ—65 people chose to be baptized during the event, and 360 others made the decision to be baptized in the near future. Local Bible workers in Cuba have been hired to stay in the area for three additional months to help churches follow up with baptismal interests.
Pictured above: David Klinedinst, evangelism director and trip coordinator, baptizes a woman who attended the weeklong series.