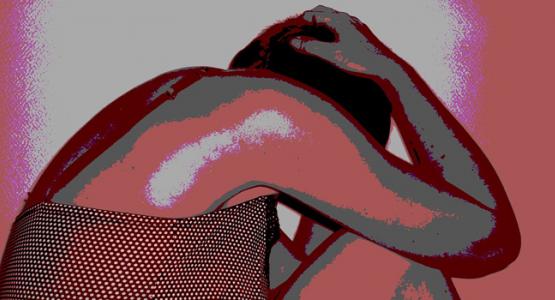 July 03, 2018 ∙ by vmbernard ∙ in This Month's Issue
Story by Kimi-Roux James, Adventist Development and Relief Agency
Staring in the mirror, Marie* saw an ugly, bruised scar above her mouth that swelled over her entire cheek. The throbbing pain was unbearable. Tears slid down her face.
For the sake of her children, she couldn't live with him anymore.
Her mind raced back to her own father who used to beat her for talking back to him. Staying with her parents was miserable and often violent. Then, at 17, Marie found solace and comfort in her boyfriend whom she ran away with, thinking life would be better.
Three weeks after moving in together, Marie found herself quarreling with her boyfriend and having to deal with his alcoholism. Later when she got pregnant, her parents disowned her, and she married her boyfriend out of remorse. Her new husband found work in construction, and she became a nurse, but home was not a happy place.
At work, Marie's bruises became more visible. When concerned co-workers asked about the marks, Marie came up with excuses. She eventually confessed everything. "You should leave him," her co-workers urged. "Your safety is our concern," were the sympathizing words that beat into her head. Marie mustered up courage, and with her son, took refuge at her aunt's home. After a three-month search, her husband found her there. He begged Marie to return home, promising change.
Despite her reservations, she did. Years later the problems persisted, and by then, Marie had her second child, a girl. Her husband, however, lost his job, resorted to drinking and became increasingly violent. Marie's breaking point came when her daughter, an honor roll student, was no longer getting good grades, and her son got into trouble at school for hitting someone. While they argued, Marie's son lashed out in anger, "I'll find myself a stupid woman like my dad did to show who's the boss!" His response was the last straw; Marie took her children and left home for good.
"I realized that my son and daughter would have the same fate, and I don't wish for my son to become like his father," she says.
While surfing the internet, Marie discovered ADRA House, a women's shelter in Romania. For two months, she and her children found refuge there. The staff took good care of the family, providing medical care, social engagement, psychological services, legal aid, food, hygiene education and transportation.
"At ADRA House, the mothers experience changes and take steps toward a new life without verbal, physical, economic, social, psychological, sexual or religious violence," says
(pictured below), an ADRA House psychologist. "We notice their need to be valued and motivated in their struggle for self-knowledge, self-appreciation and increasing self-esteem for labor and market reintegration."
After two months, ADRA House staff directed Marie and her children to a specialized recovery center where they were able to gain further assistance in establishing a new life. Today her son, 17, and daughter, 12, are enrolled at another school and are doing well. No longer intimidated by her husband's threats, Marie divorced him and now has a stable job.
"I never thought I would receive such good treatment from strangers," Marie confessed in tears. "For the first time, I feel I am at home."
In 2009 ADRA Romania founded the Emergency Center for Domestic Violence Victims, the largest service of its kind in southern Romania. Since opening its doors, 805 women have found shelter and hope there. Learn more at www.adra.ro.