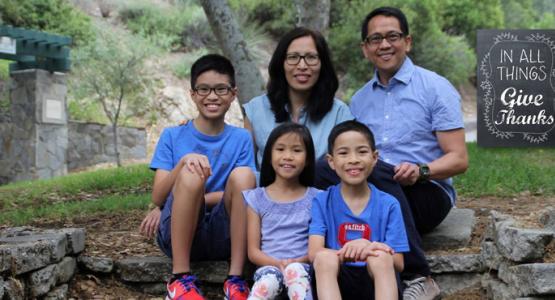 Potomac Conference Family Mourns the Death of one of its Members Serving as a Missionary Overseas
April 11, 2017 ∙ by vmbernard ∙ in Potomac Conference
Potomac Conference President Bill Miller releases the following statement:
Our hearts are heavy as we've learned of the sudden and untimely death of one of Potomac's shining lights, Paul Penaranda. Before leaving for his overseas assignment, Paul was a member of the Leesburg (Va.) church where he actively worked with the Pathfinders,leading several club members to baptism.
Paul was passionate about serving his church as a volunteer with the North American Division's Adventist Volunteer Service (AVS). At the time of his death, he was working as a Bible teacher at the Nanuri International School in the Philippines. When preparing his AVS application, Paul wrote the following:
As a servant of Jesus Christ, I am passionate about serving the Lord and His church with the integrity of heart, a surrendered will and skillfulness of hand, such that people may know Him and His love and apply the Word to their lives.
It was evident to those who knew him that Paul loved GOD with all his heart, loved the youth he was serving and truly loved his family. We extend our heartfelt condolences to Paul's wife, Sheryl, and their three children, Joshua, Jared and Rachel. Pray for comfort that only our Heavenly Father can give.
"My comfort in my suffering is this: Your promise preserves my life." Psalm 119:50