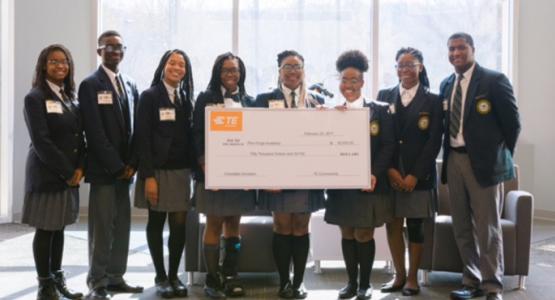 Pine Forge Academy Receives $50,000 Grant From TE Connectivity for STEM Space
February 27, 2017 ∙ by vmbernard ∙ in Allegheny East Conference, Education
Story by Dinah Jordan
TE Connectivity, a global leader in connectivity and sensors, recently awarded Allegheny East Conference's Pine Forge Academy a $50,000 grant for the implementation of a STEM (science, technology, engineering and math) program. These funds, part of TE's global program supporting STEM education, will help establish an engineering, robotic and technology program at the school located in Pine Forge, Pa.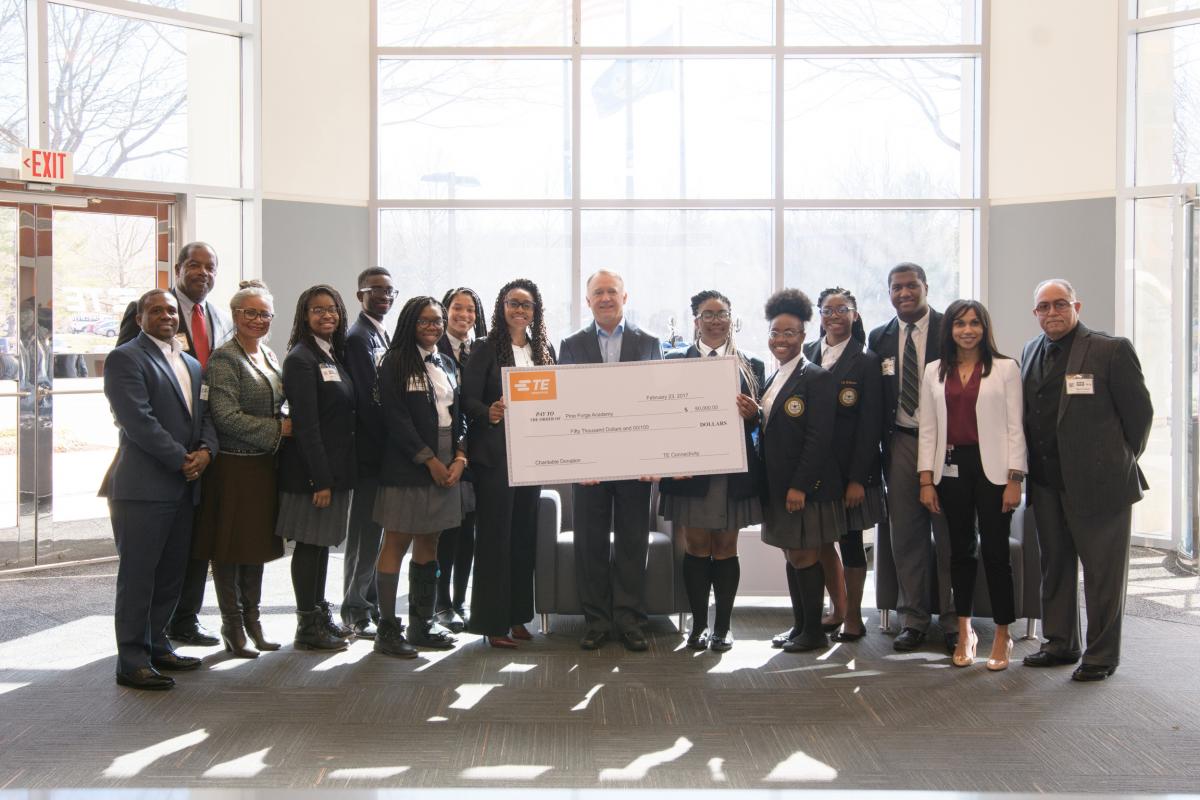 Pine Forge Academy is a historically black boarding high school that educates students of color from across three dozen states. The overall goal of the new STEM program is to introduce students of color to introductory engineering, robotic and technology (through 3d printing and design). Students will participate in introductory courses and local competitions. The mission of Pine Forge Academy is to prepare students academically for impactful careers and lives of service. Through this gift, the Academy will expand academic rigor, career and college readiness and service programs while also elevating the minds of students to new academic heights and career ambitions.
"As a global technology leader, we recognize the need to develop future generations of problem solvers," says Tim Murphy, TE Chief Human Resources officer. "We are excited to partner with Pine Forge Academy to develop their students into those future problem solvers."
TE Connectivity selected Pine Forge Academy as an awardee through its African Heritage Employee Resource Group, a company-wide network of employees working together to provide professional development, career management, and mentoring opportunities for minority employees and students in the communities where the company operates.