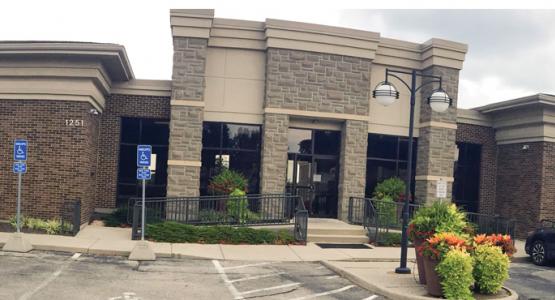 Ohio Conference Gifted Building Worth $3.2 Million
November 07, 2017 ∙ by vmbernard ∙ in Ohio Conference
Story by Heidi Shoemaker
The Ohio Conference Executive Committee voted on September 5, to accept the gift of a $3.2-million, fully-furnished office building, located in the greater Dayton area.
A Christian couple who own a growing home healthcare company approached Kettering Adventist HealthCare executives with an offer to donate their 29,350 square-foot building on a 2.6-acre lot—valued at $3,193,000—to a nonprofit organization. Kettering, recognizing that such an offer could benefit the mission and ministry of Ohio Conference, notified Ron Halvorsen Jr., conference president.
Members of the Ohio Conference Executive Committee, Finance Committee and Properties and Trusts Committee reviewed specifics of the offer and toured the facility. The Properties and Trusts Committee voted unanimously to recommend acceptance of the offer to the Executive Committee.
Conference officials see merit in transitioning the Ohio headquarters to this new location. Nearly $80,000 is spent annually to operate the existing conference office. This amount increases each year, due to the age of the building. The newly acquired complex consists of two adjoining buildings with two floors each. The Ohio Conference will use one building, and Kettering has agreed to lease the second for a minimum of 10 years. Funds generated through such a lease could save the conference nearly $1 million in overhead.
"This would allow us the opportunity to outright own a building that is much newer, in far better shape and would cost our conference next to nothing to operate," says Halvorsen. "A percentage of the monies saved could be set aside yearly to help in harder times, while most of the monthly savings could be used to help our Ohio churches and schools ful ll their vision and mission."
In light of the potential financial and missional benefits, the Ohio Conference Executive Committee voted to authorize use of the new facility. Full transition to the new building will need to be ratified at the upcoming constituency session on May 6, 2018.