Longtime CURF Employee Passes Away
March 03, 2017 ∙ by vmbernard ∙ in Columbia Union News
Story by Celeste Ryan Blyden
We are deeply saddened to share that Goldie Louis passed away last evening from complications following a stroke she suffered on February 21.
Louis, a cheerful, caring, dedicated Christian, served in the Columbia Union Conference office for 16 years. Prior to that she worked at Adventist Development and Relief Agency (ADRA) and earlier for the Columbia Federal Credit Union.
"Goldie was one of the most friendly people – always interested in knowing how we are doing, always affirming, always initiating prayer for someone who was hurting or in need," says Dave Weigley, Columbia Union president. "She will be terribly missed in our office family."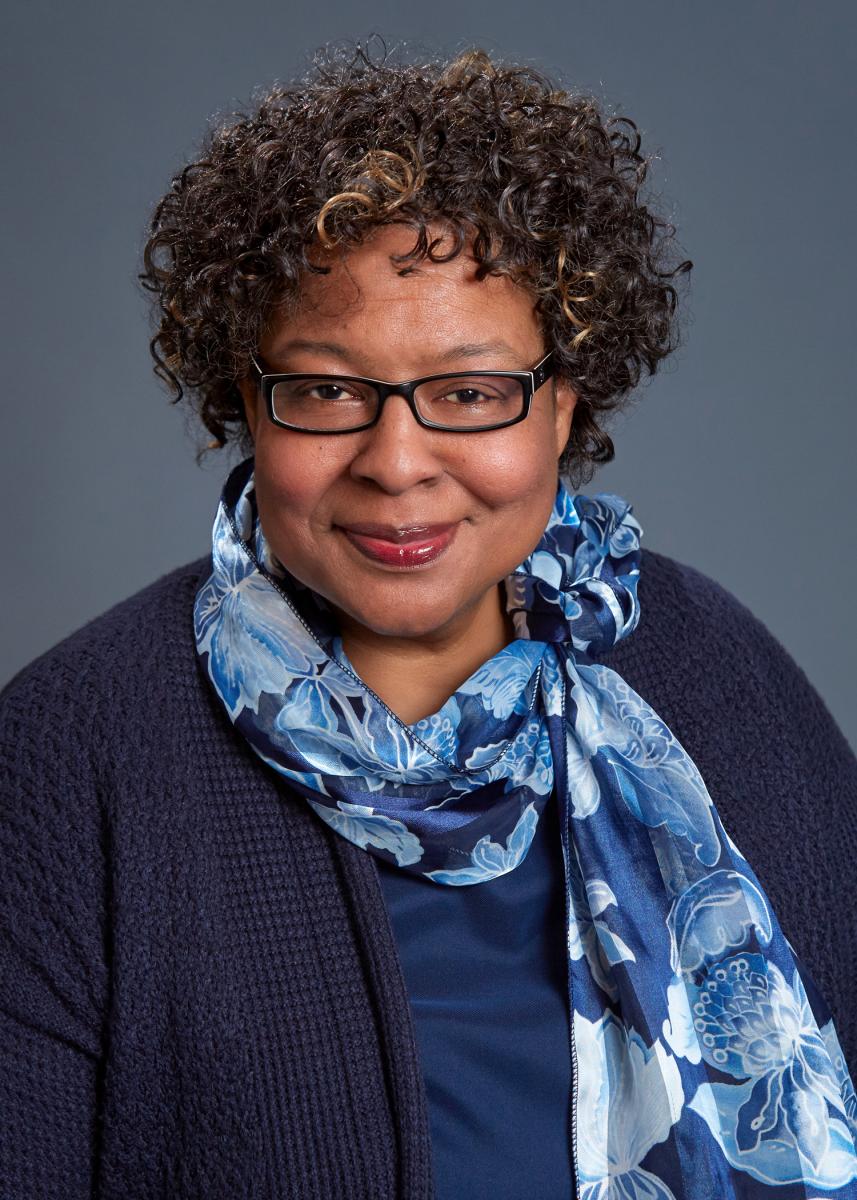 During her years at the Union, Louis worked for the Columbia Union Revolving Fund as administrative assistant/junior accountant, and was responsible for bank account reconciliation, notes receivable and payable, and preparing materials for board meetings.
"Goldie was very friendly, organized and performed her duties with excellence. Her attention to detail and willingness to take on extra duties provided immeasurable service to CURF and the Union, says Emmanuel Asiedu, CURF secretary/treasurer. "She always put our members and the churches, schools and other entities we serve first."
Peggy Lee, who retired as CURF secretary/treasurer in 2015 and who hired Louis, remembers her fondly: "She had an ever-present, infectious smile. She was extremely loyal, helping co-workers and friends. She was one of the first to visit a friend in the hospital, take a meal to a friend who was sick, do something to help."
At the office, Louis faithfully participated in and often led worship on Monday mornings, sharing many prayer requests or leading out in our seasons of prayer. She was also very involved in several area churches, most recently, the Beacon Light church in Annapolis, Md. Over the years, she served as treasurer, assistant treasurer, Women's Ministries director, on the fellowship dinner committee and in various other capacities.
She is survived by her husband, Joseph, daughters Pamela and Francesca, and grandchildren.
Funeral Information
1st Funeral - Friday, March 10, 2017
10:00 a.m.
Antioch Baptist Church
Joy Creek Road
Southmills, NC
Handled by Mitchel Funeral Care and Cremation
609 Hull Drive
Elizabeth City, NC
Viewing and Visitation - Sunday, March 12, 2017
2:00 - 6:00 p.m.
Hines-Rinaldi Funeral Home
11800 New Hampshire Avenue
Silver Spring, MD 20904
2nd Funeral - Monday, March 13, 2017
11:00 a.m.
Beltsville Seventh-day Adventist Church
4200 Ammendale Road
Beltsville, MD 20705
Handled by Hines-Rinaldi Funeral Home
Internment
Union Century Association
3001 Spencerville Road
Burtonsville, MD 20866